Isis:
Crash & Burn (Cut & Run #9) by Abigail Roux
GR rating: 4.41 stars
My rating: 2 stars
When I read Cut & Run, the books took over my life. I read one after the other, cried over them, and had the worst book hangover of my life. I waited months for the last book to come out, but it was a big disappointment. The plot was senseless, the characters dull, the romance superficial, and the villains laughable. I hated everything about this book.
Simon vs. the Homo Sapiens Agenda by Becky Albertalli
GR rating: 4.26 stars
My rating: 2 stars
Listen, I know the entire world is in love with this book. I'm in the minority here. But I will always be bitter about the fact that (spoiler alert) Blue turned out to be Random Guy #2, instead of, oh I don't know, a character that actually interacted with Simon. I'm not going to lie. I was rooting for Nick to be Blue. I have really strong feelings about this. Don't fight me on it.
Fablehaven by Brandon Mull
GR rating: 4.08 stars
My rating: 2 stars
I can't even remember any details from this book. I remember the kids starring in it were completely stupid. I had no sympathy for them. I don't want to talk about them. Moving on.
A Christmas Carol by Charles Dickens
GR rating: 4.02 stars
My rating: 2 stars
I don't enjoy Dickens's writing style at all. Add to that boring characters, a boring story line with a "heartwarming message" and I hated everything about this book. Wow, I am sounding really bitter right now. Look, I don't like this book. If a guy doesn't like Christmas, leave him alone. I'm sure his reasons are valid. 
Fairy Bad Day by Amanda Ashby
GR rating: 3.80 stars
My rating: 2 stars
I think the romance in this book made me literally sick to my stomach. I couldn't stand any of the characters. And the plot was stupid. All things considered, I am being way too generous with my stars. All of these books deserve 1 star.
Nicole:
Blackbird by Kanoko Sakurakouji
GR rating: 4.3 stars
My rating: 2 stars
I vaguely remember cringing at the plot of romance of this series, but honestly it's completely slipped my mind what this was even about. So it's forgettable as well.
Carry On by Rainbow Rowell
GR rating: 4.19 stars
My rating: 2 stars
I love Rowell's writing, but didn't appreciate her piggy backing off of Harry Potter. It wasn't well developed, the character's were boring, and I hate how some people hold it up as the epitome of diversity.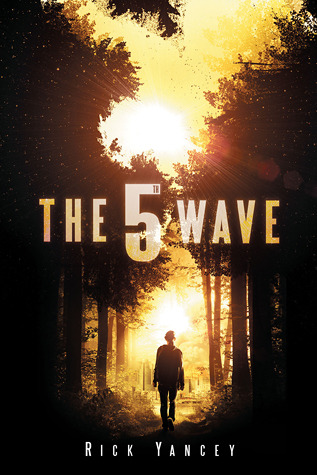 The 5th Wave by Rick Yancey
GR rating: 4.1 stars
My rating: 3 stars
I was completely generous with that rating when I finished this book. It really should be a two or even one star book. I hated the creepy instalove, the world, and even the pace of the book. I don't understand how this book ever got hyped up so much.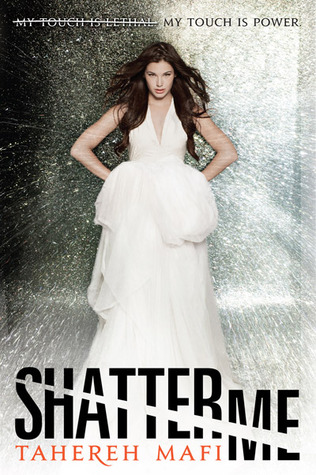 Shatter Me by Tahereh Mafi
GR rating: 4.01 stars
My rating: 2 stars
This one was such a struggle for me to read. I'm surprised anyone read this when it first came out and continued on reading the series without knowing what would happen. I know if I didn't know what the series ended I would have never picked up book two.
The Iron Trial by Holly Black and Cassandra Clare
GR rating: 3.94 stars
My rating: 1 star
The main thing I remember about this book was caves. The school was underground or something, and every time the characters went into a separate room  there had to be a full page describing it. And it was never that different because a cave is a cave. The characters were also boring, and everything was told instead of shown.