Nicole:
In the last update, I was unsure of which book I would continue. I ended up reading, finishing, and loving Serpentine by Cindy Pon. It was 274 pages, and a complete five star read for me.
Out of the five books and 1,964 pages I had in my TBR, I finished three books and 1,083 pages. While not living up to my hopes, I finished books I've been meaning to read for a long time. Plus, all the books I read I enjoyed. So I will have to consider this a success on my part.
Isis:
I was under the impression that the read-a-thon was over a week ago, but apparently it wasn't. I did read, but it was not one of the books on my list. However, I'm still counting it. I read The Last Cigarette on Earth by Benjamin Alire Saenz. It was 130 pages long. I wrote a review on it. 
I also read 10 pages in After the Quake by Haruki Murakami. I'm really not feeling this book of short stories anymore. I loved the first story, but I couldn't even finish the second one. Maybe I'm not in the mood for this book right now.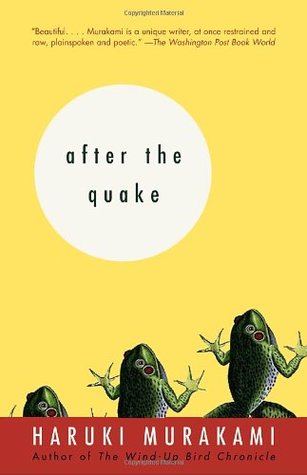 So, in total, I read 471 pages and two books during the read-a-thon out of the five books and 1,200 pages from my TBR. I blame it on my recent obsession with Friends. It happens every time I decide to rewatch it. But come on, it's the best show!