I got to thinking: How many women authors have I read so far? I'd always figured that most of my favorite books were written by women, but making this list proved to be difficult. And that made me ashamed of myself. I'm a woman. I'm a writer. Why am I not reading more novels by women? I felt it was necessary to spotlight these twelve women authors who have made an impact on my life so far.
Who doesn't love Rainbow Rowell's novels? She crafts her stories with beautiful words every time. Her characters feel real. And her poetic narrative always leaves me smiling.
Attachments
Eleanor & Park
Fangirl
Landline
This lovely author writes lgbt novels that I adore. She writes from the heart, and she writes impactful stories. I think everyone needs a little bit of Peters in their lives.
Luna
Far From Xanadu
Keeping You A Secret
By The Time You Read This, I'll Be Dead…
Define "Normal"
Between Mom and Jo
I don't think Rowling needs much of a description. If you haven't already heard of her then you might be living under a rock.
Harry Potter and the Sorcerer's Stone
Harry Potter and the Chamber of Secrets
Harry Potter and the Prisoner of Azkaban
Harry Potter and the Goblet of Fire
Harry Potter and the Order of the Phoenix
Harry Potter and the Half Blood Prince
Harry Potter and the Deathly Hallows
The Casual Vacancy
Although I've only read one of her novels, Jane Austen is my queen. She is incredible. And I completely believe that she was a feminist.
Sense and Sensibility
Pride and Prejudice
Emma
Persuasion
Mansfield Park
Northanger Abbey
Yes, Wonder is one of my favorite novels. And I am still waiting for this wonderfully talented author to write more! Perhaps a sequel?
Wonder
365 Days of Wonder
The Julian Chapter
The woman who created the memorable Hunger Games. Ah, yes, the cause of my pain and tears. And yet I still love her.
The Hunger Games
Catching Fire
Mockingjay
AKA the woman who makes me feel terribly guilty for not writing. If you don't already, I recommend you follow Schwab on Twitter. (@veschwab) She's amazing and she's a constant motivation to keep writing. Also, her books are fantastic.
The Archived
The Unbound
The Near Witch
Vicious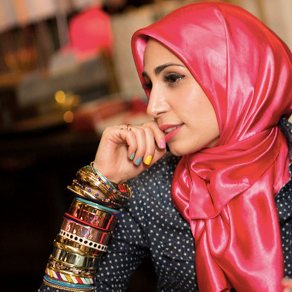 I love her. I love her shoes. I love her books. I love her words. I'm so ready for her new books! And maybe also for another Shatter Me book, if that's not asking too much.
Shatter Me
Destroy Me
Unravel Me
Fracture Me
Ignite Me
Here is a woman I would love to meet someday. Not only is she a wonderful author, but she is also an incredibly unique individual. She's bizarre in the most beautiful ways. She's adventurous. She's creative. She's intelligent. She's a person worth looking up to.
The Jet Sex
The Threesome Handbook
Ever since I read If I Stay, I've been so into this woman's writing style. I love the way she creates so much with so little words. Those are the best types of books to me. And her characters always leave a trace with me.
If I Stay
Where She Went
Just One Day
Just One Year
The Giver was incredible. So much that it left me thinking about it for weeks after I finished it. And no, I wasn't forced to read it while in school. I picked it up on my own, and it was one of the best decisions I've ever made. I can't wait to finish the rest of the books in the series.
The Giver
Gathering Blue
Messenger
Son
Number the Stars
The Silent Boy
After reading The Bell Jar, I felt different. I can't really explain how, but I did. That book made me think of so many things I'd been trying to ignore. I think of Plath as an enigma. And I wonder about the type of stuff she must have dealt with in her lifetime.
The Bell Jar
Ariel
Letters Home
Crossing the Water
-Isis