Nicole
The Big Flower Fight on Netflix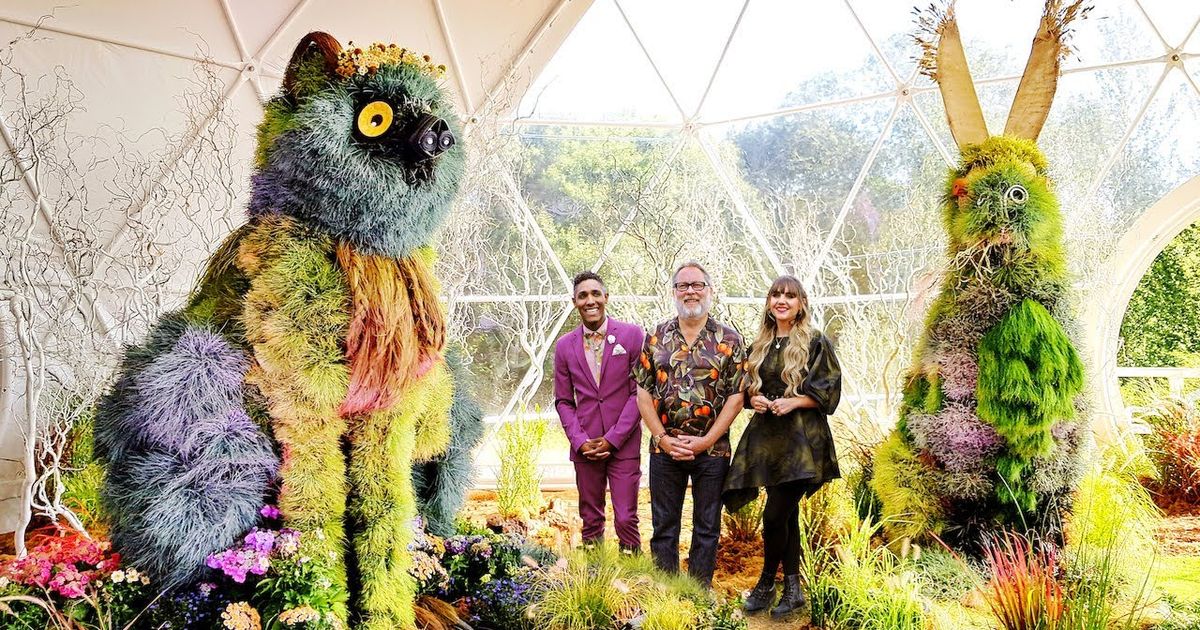 This competition show is all about creating big, pretty sculptures out of plants and flowers. All the competitors are nice which I love, and flowers are my favorite.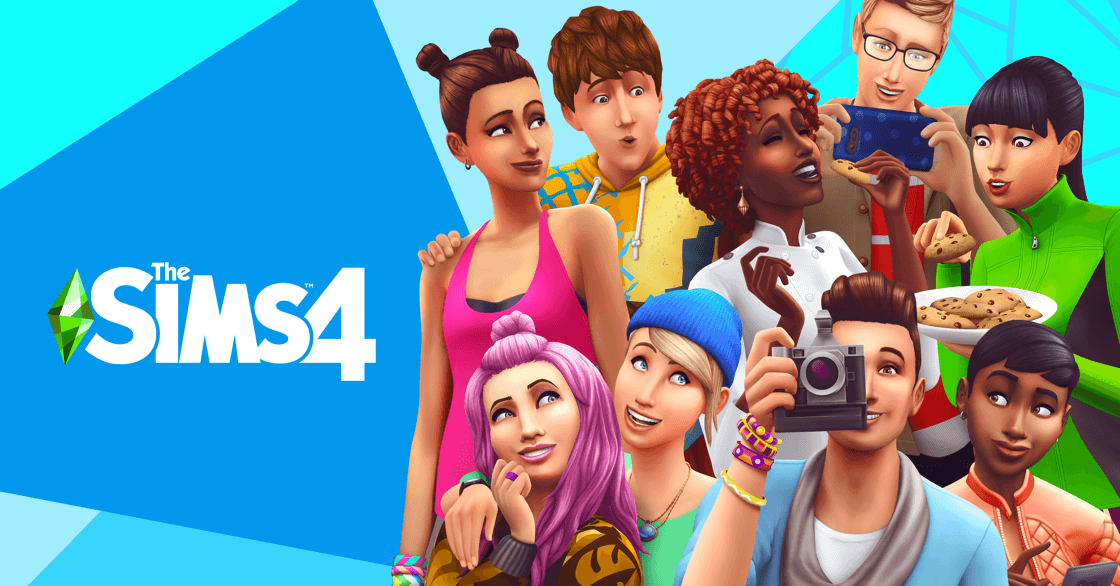 I go through periods of being completely obsessed with the sims, and then don't care about it for a few months before becoming obsessed again. I started doing an alphabet challenge where every generation starts with a different letter. I'm only on generation B, but I'm in love with my little family. I've also bee watching xurbansimsx's videos on youtube, Angie Thomas stream on youtube, and Claribelstreamsitall on twitchwhich has also been a lot of fun.
I've found AllBlanc TV on youtube. They put up 20-40 minute workout routines that you can do in your home. They aren't that hard, but they are definitely a workout. I particularly like that they have countdown timers because it motivates me to keep going.
I watched the first season of Superstore in a day. I loved how light and funny it was. I could watch without having to stop everything else I was doing. Because I have a hard time only watching TV.
I've talked before about how I have a heard time sleeping, and usually need listen to ASMR to relax. But that doesn't work all the time. And I have this thing where I am unconsciously tensing my muscles to the point where it hurts me. And that's where my weighted blanket comes in to save the day. It's only ten pounds, but it forces me to relax and eventually sleep.
Booktube
For about a year or so I haven't really been watching people talk about books on youtube like I used to. I would still watch BooksandLaLa because she's my favorite, and the occasional video on writing, but that was all. But recently people started compiling lists of Black booktubers, and I thought, why not look some of them up. So, I did and I fell in love with booktube again. I guess maybe this whole time I just needed new people to watch, whatever. Since then I've also been reading more which I think is just natural when hearing about people reading and talking about books again. Some of the ones I've been watching is: Booked and Busy, Bookish Realm, Myonna Reads, Bowties and Books, Mina Reads, and Reading with Nori. There is a lot more, but I only wanted to list a few.
Isis
Killing Eve
I have always loved Phoebe Waller-Bridge because Fleabag is a masterpiece. But I had never given her other show a chance. I'm so glad I did. Killing Eve follows a super terrifying and beautiful assassin named Villanelle (I mean, how perfect is the name?) and her growing infatuation, or love, for this woman named Eve. Eve has always been into female assassins, and she has been trying to track Villanelle for a while. You can imagine the tension between them. I feel like this show is written like really good f/f fanfiction, and I am here for it.

Love, Victor
I was so hesitant to watch this show because Becky Albertalli hurt me with Simon vs the Homo Sapiens Agenda. It's a long story. The point is, I don't trust the author. But I'm so glad I watched this show. Victor is a Latino boy who is trying to figure out his sexuality as he starts going to a brand new school where our beloved Simon used to attend. Victor messages Simon, and asks him for advice, and so Simon becomes Victor's mentor. It's such a great show. I loved it all so much.

Writing My Story
Every day, I have been writing in my story. I call it a story, but it's a Dean/Cas Supernatural fanfiction right now. It is currently at 112k words, with my final goal being 200k words. This is a very long story, and it has not been easy to write, but I'm really enjoying it. I plan on making it an original novel after it's done. I wanted to start it as fanfiction because it's so much easier to jump into a new story with characters I'm so familiar with. I hope I can finish it soon, and that it has an audience that likes it as much as I do.

Artwork I Commissioned
Adding onto the previous thing, I commissioned a lovely artist to do a piece for the story I'm writing. She finished it, and it looks incredible. I just love this sweet little family. Her name is Gabby Garcia and you can find her here: https://gabester-sketch.tumblr.com/
Cookies In a Mug
I recently found this brand new invention (to me) of these little packages of cookies you can bake in a mug in the microwave. They're from Betty Crocker, and I picked up a box that came with four individual packages. I am currently eating my last one, and I plan on buying more soon. They're so delicious and they're so quick to make. I love them.

Harry Styles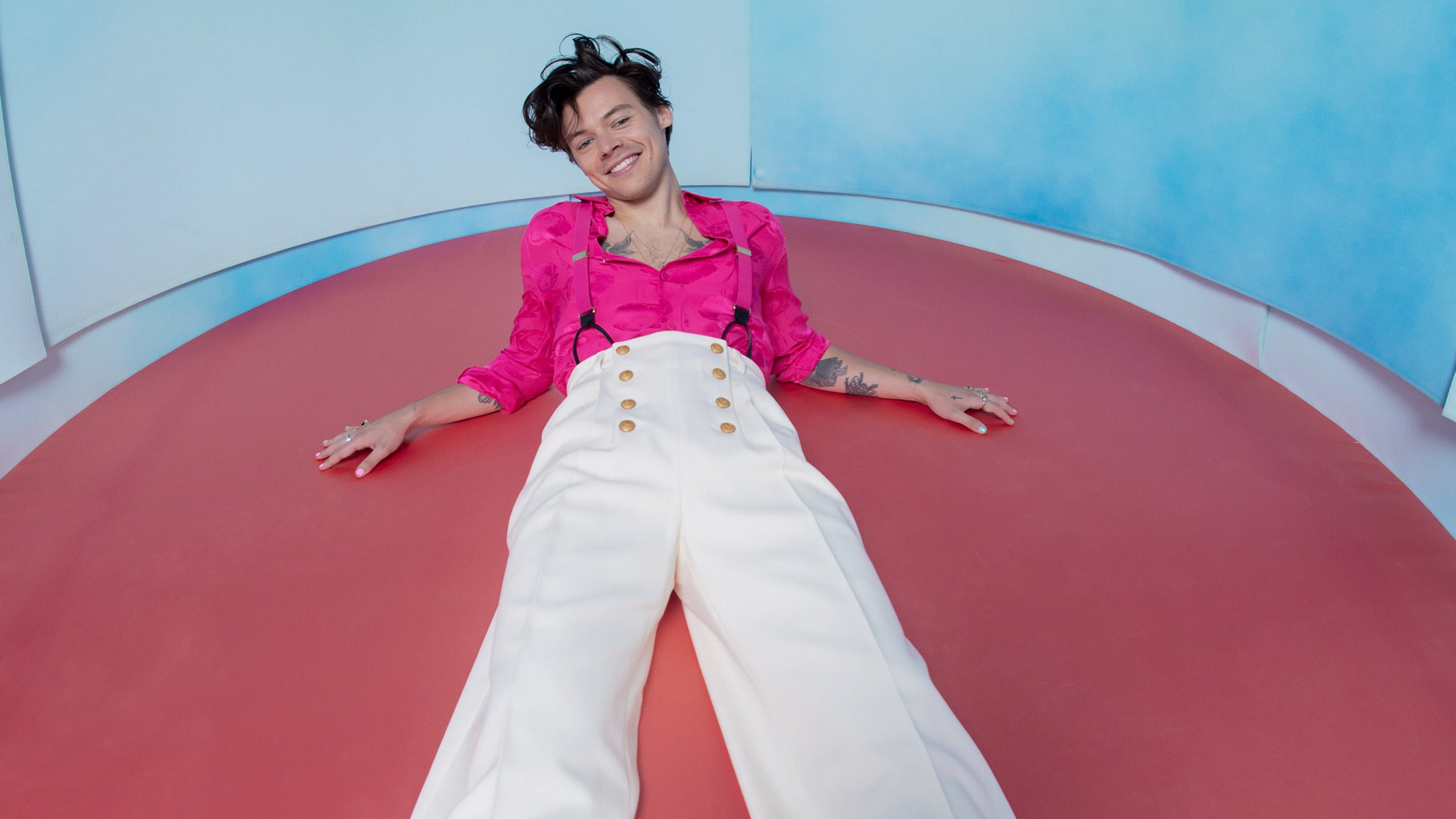 It took me until now, at the age of 26, to recognize how incredible Harry Styles is. It all started when I saw the horrible movie, After, and felt angry for Harry, who was originally written as the main character. It was a trashy movie, based on a trashy book, based on an even trashier One Direction fanfiction. However, due to my rage, I decided to look up Harry Styles music, and I now love his new album, and all the songs in it. I have seen his music videos, and interviews, and Carpool Karaoke. I just love this man so much. He has such a great style, and he's so talented, and sweet, and his smile is gorgeous. I'm so glad I realized how amazing he is.