Nicole:
The Ballad of Songbirds and Snakes by Suzanne Collins
JK Rowling has forever made me weary of wanting more from my favorites, but I'm still cautiously excited for this. It's set sixty-four years before the start of the first book, and I'm just very curious how this will end up despite its ugly cover.
Release Date: May 19, 2020
All the Stars and Teeth by Adalyn Grace
A book all about sirens and magic and pirates has my name all over it. The princess of this island has to control soul magic in order to rule, but something goes wrong and she has to run.
Release Date: February 4, 2020
All Your Twisted Secrets by Diana Urban
This is basically The Breakfast Club but with murder and you gotta figure out what who is doing it. I am cautious about this one even though I love the thought of it. What I personally will do is see a couple reviews before picking it up. Just to see if the mystery is worth it.
Publication Date: March 17, 2020
Set Fire to the Gods by Sara Raasch and Kristen Simmons
This book is all about gladiators and getting revenge on the gods. It sounds so unique to me, and I can not wait for it to come out.
Publication Date: August 4, 2020
The Gilded Ones by Namina Forna
A West-African inspired fantasy that focuses a lot on blood and warriors. There is a blood ritual where if you have red blood you can join the village, but our protagonist, Deka, finds she has gold blood. So, Deka now has a choice: stay and suffer her fate or go with this mysterious woman who is training an army to overrule the emperor. To me this sounds really cool, and I love that the army is full of only girls.
Publication Date: May 26, 2020
Star Daughter by Shveta Thakrar
Sheetal is the daughter of a star and a mortal. Her human dad gets hurt, and she needs her moms help. But her mom is in the sky now, obviously she's a star, and now Sheetal has to go on this quest which somehow ends up with her in a competition. This kind of reminds me of Kiranmala series, but then also uniquely its own.
Publication Date: August 11, 2020
Incendiary by Zoraida Cordova
I am Renata Convida.
I have lived a hundred stolen lives.
Now I live my own.
Just those three sentences make me excited about this new series. But if you need to know more it's all about magic and spies and romance and rebellion. The full summary is a lot for me to sum up here, but those keywords are all I need to be interested.
Publication Date: April 28, 2020
When We Were Magic by Sarah Gailey
The cover first drew me to this book, and the word magic in title. But the best part is this isn't simply a contemporary. It's actually about teen witches. And on prom night, a boy ends up dead. So they try to fix things but not everything goes as plan.
Publication Date: March 3, 2020
Witches of Ash and Ruin by E Latimer
Another witch book. Honestly, I feel so blessed. And this witch is bisexual and has OCD, and the summary implies a f/f enemies to lovers trope with a witch from another coven. If that's not enough, a serial killer kills one of the witches in their town and they have to stop them. Everything about this book is wanting to become one of my favorites, and I'm going to be so disappointed if I don't like it.
Publication Date: March 3, 2020
Cemetery Boys by Aiden Thomas
First of all, gorgeous cover. Second of all, another witches book, or more accurately in this case, brujos. Yadriel is having trouble with his traditional Latinx family accepting his gender, and he wants to prove himself. He attempts to set from the ghost of his murdered cousin, but instead summons the ghost of the school's bad boy.
Publication Date: June 9, 2020
A Song Below Water by Bethany C Morrow
In this world, Sirens are hunted. Tavia has to deal both with being a Siren and being Black. And during a traffic stop, Tavia accidentally uses her voice. This sounds very unique since a lot of fantasy has prejudice, but never acknowledge real world racism. So I'm very curious how this will turn out.
Publication Date: June 2, 2020
The State of Us by Shaun David Hutchinson
A love story between the son's of the Democratic and Republican parties while on the presidential campaign trail. I know people will likely compare this to Red, White, and Royal Blue, but I hope they will still give this a chance. Hutchinson is a good writer, and I want to know how he will deal with all the politics involved.
Publication Date: June 2, 2020
Sia Martinez and the Moonlight Beginning of Everything by Raquel Vasquez Gilliland
Sia thinks her mother was deported three years ago. But one night, aliens come with her mother with them. This sounds completely out there, and I have to read it.
Publication Date: August 4, 2020
Mary Underwater by Shannon Doleski
Mary's abusive father is back home from prison. Desperate to escape, she plans to build a submarine to sail across Chesapeake Bay. This Middle Grade sounds like it'll break my heart, and for some reason I am here for it.
Publication Date: April 7, 2020
Ghost Squad by Claribel A Ortega
This middle grade fantasy was supposed to come out last year, but then was pushed back.  Basically, Lucely and Syd accidentally set evil ghosts on their town, and then have to fix it with the help of Lucely and their cat, Chunk.
Publication Date: April 7, 2020
Maya and the Rising Dark by Rena Barron
Maya's father goes missing, and she discovers her father was actually the keeper of the keys between our world and The Dark. To find him, Maya has to unlock her powers.
Publication Date: May 5, 2020
The Chaos Curse by Sayantani Dasgupta
The third book to the Kiranmala series is coming out, and even though I still haven't read the second book I know I'm going to love both of them.
Publication Date: March 3, 2020
Paola Santiago and the River of Tears by Tehlor Kay Majia
A Rick Riordan Presents book so you know I have to read it. I remember when this book was announced forever ago, and I'm so excited it's finally coming out. It tackles the myth of La Llorona with a protagonist who loves space and science.
Publication Date: August 2020
Eva Evergreen Semi-Magical Witch by Julie Abe
If Eva doesn't earn the rank of Novice Witch by the time she's thirteen, she'll lose her magic. Eva's determined not to have that happen, but the problem is, she doesn't have a lot of magic. 2020 is apparently the year of witches, and I, for one, am very excited for it.
Publication Date: August 4, 2020
Race to the Sun by Rebecca Roanhorse
A Rick Riordan Presents book all about Navajo gods.
Publication Date: January 14, 2020
You Are Not Alone by Greer Hendricks and Sarah Pekkanen
I loved An Anonymous Girl by this duo, so I want to read their other books. This is a thriller, and I don't like to read summaries of thrillers because sometimes that spoils the whole book. So I have no idea what it's about.
Publication Date: March 3, 2020
Last Girls by Demetra Brodsky
Three sisters live in a compound training to survive the end of the world, but then it turns out that there is a threat in the compound. I love when scary movies have the victims know how to survive/fight, so I imagine it'll be the same for books.
Publication Date: May 5, 2020
The Henna Wars by Adiba Jaigirdar
Two girls with rival Henna businesses fall in love. I think this author first tried to do DvPit or something for this book, and I've been following her ever since.
Publication Date: May 12, 2020
Beach Read by Emily Henry
Two writers have writer's block. They decide to switch genres: literary and romance. And then, you know, fall in love. I've become a lot more appreciative of romances over the last couple years, and even the plot of this book makes me smile.
Publication Date: May 19, 2020
Infinity Son by Adam Silvera
I've always been interested in Silvera's books, but so far they've seemed too sad for me. But this is his first fantasy and I want to check it out. I know it is gay, has a magical war, and somehow involves phoenixes which I'm very interested in.
Publication Date: January 14, 2020
Mexican Gothic by Silvia Moreno-Garcia
Set in Mexico in the 1950's, a socialite receives a letter from her cousin begging for help. I've read Certain Dark Things from Moreno-Garcia before, and everything from the setting to the cover draws my interest.
Publication Date: June 30, 2020
Isis:
Darius the Great Deserves Better by Adib Khorram
Darius the Great Is Not Okay was such a good book that dealt with a beautiful Persian family and mental illness and sexuality. I'm so excited to revisit these characters and see what wonders the author has in store. Judging by the cover, I'm guessing the sexuality part will be explored more in depth. I can't wait!
Publication Date: August 25th, 2020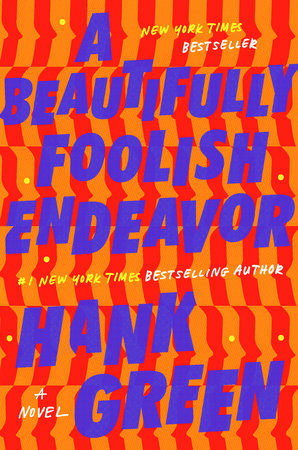 A Beautifully Foolish Endeavor by Hank Green
I was pleasantly surprised by An Absolutely Remarkable Thing. Hank Green is a fantastic writer and a lovely person. I'm so excited to read this sequel, and pretty much everything else he writes.
Publication Date: July 7th, 2020
(If I manage to read at least one of these two books, it will be a miracle).