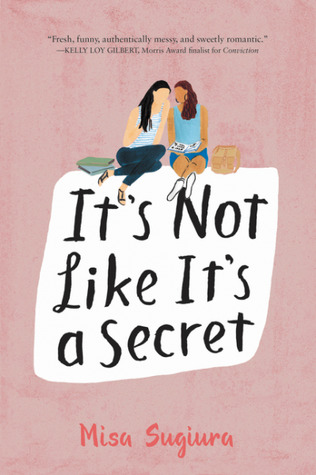 And I remember that hiding the truth doesn't stop things from being true. Not talking about things doesn't stop them from happening. Pretending that a thing is something else doesn't change its true nature.
This is a book of cheaters.
Sana is in high school when she's forced to move to California. There, she meets Jamie, a beautiful girl she likes. Girl meets girl, and things are good for a while. I liked the diversity in this book. Sana is Japanese-American, and Jamie Mexican-American. They both have friends with the same backgrounds too. That was probably one of the few things I liked about the story.
I didn't like Sana very much. At first, I could seriously relate to her. I've had many crushes on girls, unsure whether the girls even like girls in the first place. I loved everything about the first half of the book. But then, everyone started lying and cheating and it was a complete mess that I ended up kind of hating. There were also a lot of really harmful stereotypes expressed about Mexican-Americans that were really awful, and never really addressed.
I don't have the energy to hate this book. It just makes me tired to think about it. This book had so much potential. I was sure it would be a new favorite. But it took all of the wrong turns.