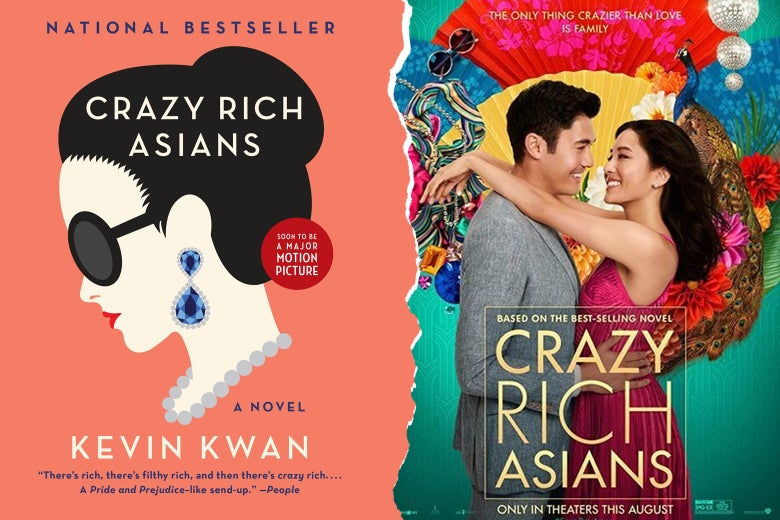 "Remember, every treasure comes with a price."
Crazy Rich Asians by Kevin Kwan is an adult contemporary novel following Rachel as she meets her boyfriend, Nick's, family. What she doesn't know is that they are super crazy rich, and that money has gone to their heads. So the book follows her as she deals with all of their judging and backstabbing ways a long with a couple other POVs like Nick's mom Eleanor and his cousin, Astrid.
This is such a light, funny book. A nice break from my usual books that can be a little dark. It doesn't have the best writing in the world, but it doesn't subtract from the book at all which I think is the important thing.
At the start it can be confusing. There is all these names of family members and it takes time to really understand who is who and who all is related, but it does get easier. I did feel like there is a lot of filler in the beginning, but it does help you understand to whole world later.
I really liked to characters and even when I didn't, I liked disliking them. They shocked me with their antics, and made me fall in love with their love. They are complex and real even when it is still hard to wrap my head around how rich they all are.
I also saw the movie adaption and it is just as wonderful. The changes were there, but I felt they were good changes. It was a sweet, funny movie just as the book was. I would recommend reading the book and seeing the movie.
There has been talk about the anti-black sentiments in this. Most of the help had darker skin. There is classism and  sexism as well. I would link an article talking about this but I can't find a good one.