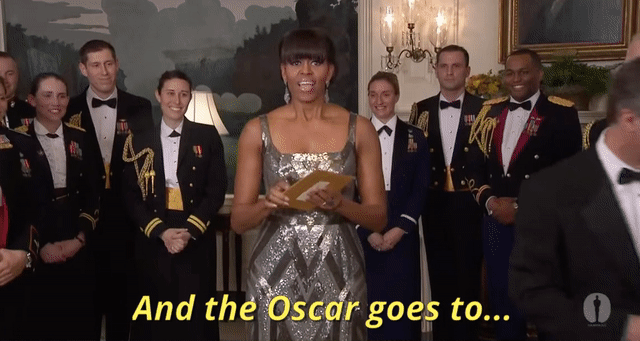 Best picture: Favorite book series
Isis: The Penryn & The End of Days series was amazing. I loved the first book, Angelfall, and I loved the conclusion to the trilogy. Angels and badass characters. What's not to love?
Nicole: The Assassin's Curse duology by Cassandra Rose Clarke is a new favorite. It has pirates and magic, and is simply perfect.
Best foreign film: Favorite diverse book
Isis: Aristotle and Dante Discover the Secrets of the Universe by Benjamin Alire Saenz. Gay Mexican boys. Read it.
Nicole: Iron Cast by Destiny Soria. A bunch of diversity set in a magic world.
Best documentary: Favorite nonfiction book
Isis: Eating Animals by Jonathan Safran Foer.
Nicole: The Girl with Seven Names: A North Korean Defector's Story by Hyeonseo Lee.
Best actress: Favorite female protagonist 
Isis: Penryn from Angelfall. Again, she kicked butt.
Nicole: Skybright from Serpentine by Cindy Pon. Smart and kickass and loyal.
Best actor: Favorite male protagonist 
Isis: Warner from the Shatter Me series. I cannot wait for Restore Me.
Nicole: Memphis from the Diviners series. I've only read the first book so that could change, but I love how he is in that.
Best supporting actress: Favorite female supporting character 
Isis: Lua from At the Edge of the Universe. Although Lua sometimes uses female pronouns, Lua is gender-fluid, but that's not an option in this tag unfortunately.
Nicole: Samirah Al-Abbas from the Magnus Chase and the Gods of Asgard by Rick Riordan. She's always smart and kickass and loyal. I might have a type.
Best supporting actor: Favorite male supporting character
Isis: Prince Robot IV from Saga. Is he a supporting character? I guess he is since he's a "villain."
Nicole: Wendell from the Dragonbreath series. He's so cute and I have a soft spot for anyone with anxiety.
Best screenplay: Favorite standalone book
Isis: Pride and Prejudice by Jane Austen.
Nicole: I have to say Iron Cast by Destiny Soria.
Best director: Favorite author
Isis: Benjamin Alire Saenz
Nicole: I feel like I don't have one to be honest, but I'll go with Victoria Schwab.
Best cinematography: Best worldbuilding
Isis: I don't read a lot of fantasy. I guess I'll have to go with the Harry Potter world.
Nicole: The world in Certain Dark Things by Silvia Moreno-Garcia is amazing. 
Best costuming: Best cast of characters
Isis: The Shatter Me characters give me so many feelings. I adore them.
Nicole: The Magnus Chase series. I love all of them
Tag people 
Everyone!