BooksandLala posted this video about a week ago, and we decided it was a great idea. So we went onto our goodreads accounts and looked at what was the lowest rated books there, and looked at our own ratings to see if they were any higher. This is the first five that stuck out for both of us.
Nicole:
Confessions of a Sociopath: A Life Spent Hiding in Plain Sight by M.E. Thomas
GR Rating: 3.12 stars
My Rating: 4 stars
M.E. Thomas is a diagnosed sociopath and she wrote this book in part to tell her own story, and in part to debunk the myths surrounding being a sociopath. And she succeeded with that, at least with me. This book changed the way I thought, and I can't recommend it enough. I do agree with some people that it can drag and get a little repetitive, however, I do think it's worth it. Others dislike it because they found Thomas unlikable which, well, I won't share my opinion about that.
The Outliers by Kimberly McCreight
GR rating: 3.28 stars
My rating: 4 stars
I loved this thriller. It was one of my favorite books of last year. I see a lot of people say it is full of tropes, and really weird. I'm not sure if it's because I don't read thrillers a lot, but I was simply fascinated by this book even when I got confused. I didn't think anything was overdone simply because I haven't read this plot before. Also, people find the MC's anxiety unrealistic. That's a problem I find with some rep. They found this unrealistic while I related a lot to it.
Serpentine by Cindy Pon
GR rating: 3.52 stars
My rating: 5 stars
People said this was mostly about the writing and they thought it was slow. I think it's more of a personal thing because I flew through this book, and thought the pace was good. 
One More Thing: Stories and Other Stories by B.J. Novak
GR rating: 3.66 stars
My rating: 5 stars
This is a funny little short story collection. I think it's mainly if you don't like his jokes then you won't like the book. Plain and simple.
The Curse of the Ancient Mask and Other Case Files by Simon Cheshire and R.W. Alley
GR rating: 3.68 stars
My rating: 5 stars
This is a children's mystery book with not a lot of reviews which I think it is main reason for the rating. The few people who did rate it low didn't leave a review at all so I'm not even sure why they didn't like it.
Isis:
Holy Cow by David Duchovny 
GR rating: 3.32 stars
My rating: 4 stars
I had a lot of fun reading this book. It made me get back into reading after a really bad reading slump.
How I Stole Johnny Depp's Alien Girlfriend by Gary Gishlain
GR rating: 3.45 stars
My rating: 4 stars
This one was a wild trip from start to finish. I read it back when I didn't know Johnny Depp was an asshole. But I think this book is pretty fun, regardless of the title.
The Blind Contessa's New Machine by Carey Wallace
GR rating: 3.48 stars
My rating: 4 stars
I loved this book. It's such a sweet romance, full of angst and a bittersweet ending. I loved it so much. I don't know why people don't agree with me on this.
A Separate Peace by John Knowles
GR rating: 3.56 stars
My rating: 5 stars
This is one of the first books I fell in love with. It was a required read for high school, and I thought it was incredible. I cried over it. It's a book I've never forgotten.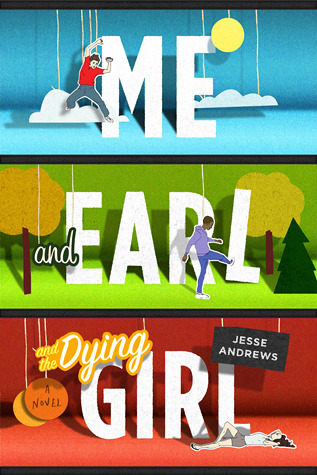 Me and Earl and the Dying Girl by Jesse Andrews
GR rating: 3.58 stars
My rating: 4 stars
This book rocked my world. It was absolutely hilarious, but sad nonetheless. I really liked the originality in this book. It played with various themes and formats, and I liked that.