Isis:
Good Omens by Neil Gaiman and Terry Pratchett – I want to finish this book. It's kind of long, by my standards. But I know it's about angels and demons, so that's what I like about it. I haven't been in a reading mood lately, which makes it near impossible for me to think I'll finish it within a month, but a girl can dream.
A Baby for the Sheriff by Mary Leo – I've been reading this one for a while. I love everything about it. It's so cheesy and it keeps talking about the male interest as an "alpha male" which is ridiculous but that's why I love it so much. It's about a sheriff who has to take care of a baby abandoned at the doorstep of a vet. It's really fun. I hope I can finish it.
Nicole:
Empress of a Thousand Skies by Rhoda Belleza. I am halfway through this book already, so I'm hoping to finish this space opera very soon.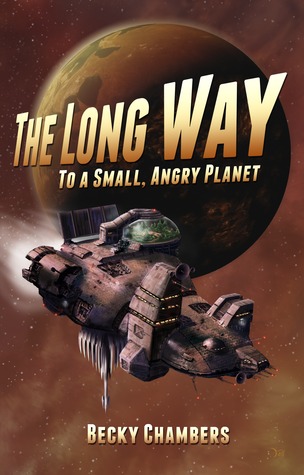 The Long Way to a Small, Angry Planet by Becky Chambers. I read about half of this one in the summer but never finished it. I really enjoyed it to so once I finish Empress of a Thousand Skies I will be getting to this one.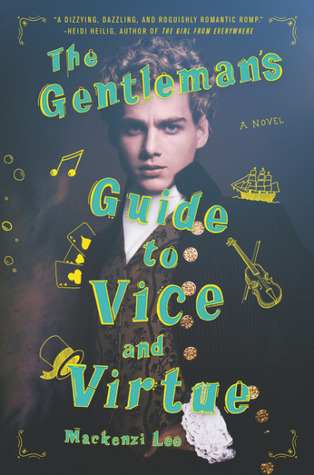 Gentleman's Guide to Vice and Virtue by Mackenzi Lee. Isis has already read this and put up a review here, but I'm still at the beginning.  I'm hoping I'll get into it more, because right now I'm just finding it okay.
The Name of this Book is Secret by Pseudonymous Bosch. This is a middle grade mystery that, again, I read half of before putting it down. I don't know why I did it. I enjoyed it a lot. I just have a problem.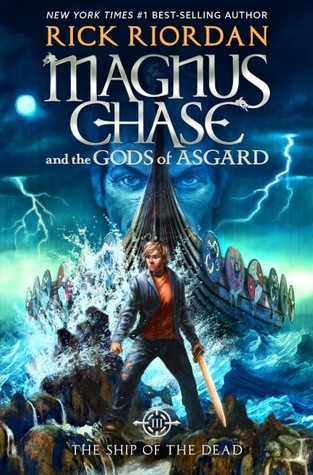 The Ship of the Dead by Rick Riordan. I still haven't finished this book, and yes, yes I did start it and put it aside earlier this month. I'm scared to finish this trilogy, but I have to know what happens.
Saga by Brian K. Vaughan and Fiona Staples. I forget where I was in this series, so I'm gonna have to start at the beginning. I think there are seven out. I promised Isis I would catch up, and I want to before 2017 ends.
Dead Witch Walking by Kim Harrison. I was going to say this is one I haven't read anything of, but that's a lie. I read the first chapter in October then set it aside for books I got at the library. So basically all of my end of year books are simply finishing up books I randomly stopped reading throughout the year. All I know about this one is it has magic, vampires, and pixies in it, and I'm looking forward to it.