October is here, and I have yet to read any of the spooky books I wanted to read. In order to try to fix this, I'm joining the Spook-a-thon from October 16th (today) to the 22nd. It's hosted by BooksandLaLa Bookerly and Paige's Pages.
Challenge 1: Read a thriller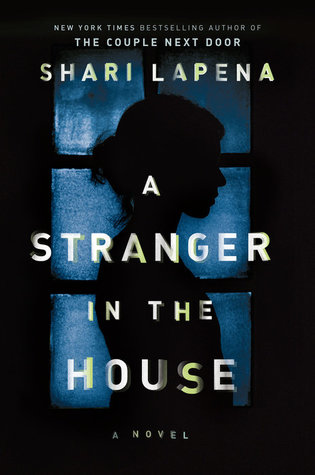 A Stranger in the House by Shari Lapena. I have no idea what it is about, but it's the group book for this read-a-thon. I put it on hold at my library, and it still hasn't come in yet. Hopefully I will have it in time to finish it, because I really wanted to follow the group book for once. This is supposed to have 305 pages.
Challenge 2: Read a book with a spooky word in the title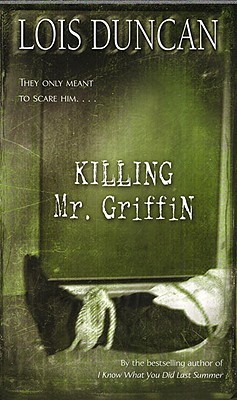 Killing Mr. Griffin by Lois Duncan. My spooky word here is killing. Apparently a group of students accidentally kill their English teacher. It sounds like a good time. This is 222 pages.
Challenge 3: Read a book based on a childhood fear
Summer of Fear by Lois Duncan. A girl's family takes in a cousin, and she's sure her cousin is a witch. This might seem odd since I now love books about witches and magic, but I was terrified of witches when I was younger. I would constantly have nightmares about a witch getting her cauldron ready to eat me. Whenever I woke up from these dreams, I would be convinced she was in the corner of my room. So I would always lay very still, and never open my eyes. I guess hoping she wouldn't notice me? I'm not sure, but I think that I was scared if I got out of bed to tell my parents that meant she would get me. This book is 226 pages.
Challenge 4: Read a book with orange on the cover
Little Deaths by Emma Flint. This is a historical thriller that I think will be interesting. It's about a woman who's two kids are murdered, and that's all I know really. This is the closest thing I could find that fit kind of. It's more of a red in person, but we could call it blood orange for the sake of the challenge.
But it's fine honestly. This is 304 pages.
Challenge 5: Read a book that has a spooky setting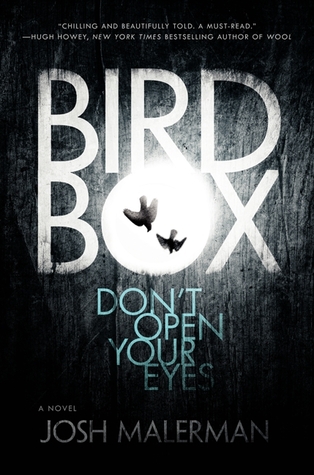 Bird Box by Josh Malerman. I've heard nothing but good things about this book. This is a book set in a world where if you look at this monster you go mad. I think. Which is a pretty scary place to be. This is 262 pages.
In total that adds up to 1,319 pages. I hope since this is five books instead of the usual seven I will get to them all.