Day 1:
I decided to first tackle the read a book in one day challenge. It was the easiest thing to do aside from reading the graphic novel. But I wasn't in the mood to go outside, so Saxby Smart kept me company.
I finished this in four hours. It was the quick, easy read I expected it to be. I took a bit of a break to eat dinner, and watch day one vlogs then I decided to start Escape from Mr. Lemoncello's Library. I was hoping to at least get half through this one though ideally I would have finished in order to get really ahead. Unfortunately, I had a harder time focusing and only read 62 pages. I finished day one with 286 pages read.
Day 2:
Tuesday was a bad day for me. I didn't open the book at all.
Day 3:
Wednesday was a busy day for me, so I only read a little bit. But it was better than Tuesday. I read 26 pages.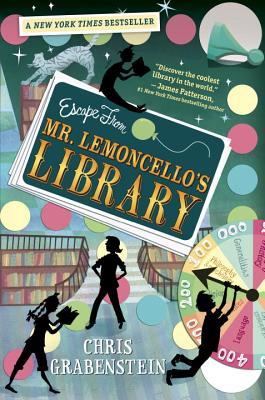 There's four days left, and I doubt that I will finish six books in that time. I'm not gonna worry about it though. I'll finish as many as I can, but it's 1:13 AM right now and I'm not tired. So I'm gonna spend my time reading while watching a playthrough of The Walking Dead season 1 from one of my favorite youtubers since I just finished the New Frontier. It was so bad that it made me miss Lee. It's something I do a lot that I find helps me focus on my book a lot more.