Isis:
When Dimple Met Rishi by Sandhya Menon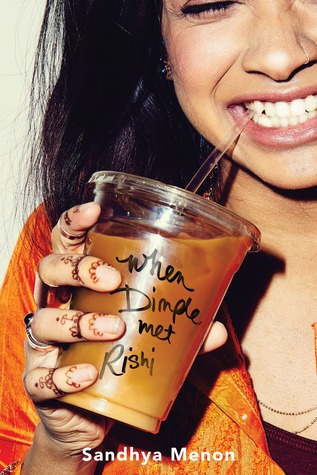 This is one of my most anticipated summer releases. It looks like a sweet romantic comedy full of culture and awesome characters. I can't wait for this to come out so I can get to it. 
Magnus Chase and the Gods of Asgard: The Sword of Summer by Rick Riordan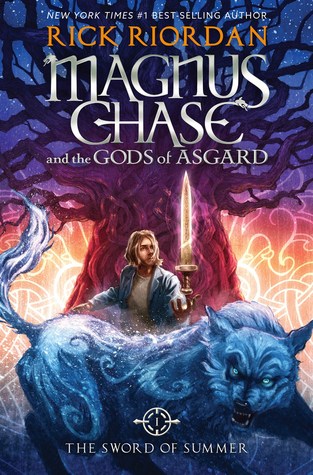 I picked this up on a whim a few weeks ago, and I'm eager to read it. Nicole hyped it up for me. I love lighthearted reads so I'm hoping this is one of those for me. And it has the word "summer" in it so it's perfect. 
I'll Give You the Sun by Jandy Nelson
This one also feels very summery, though I don't think it's as lighthearted. I'm still looking forward to reading this story. I've heard it deals with twins in different time periods, which reminds me of a book I didn't finish for school called "The God of Small Things." I'm hoping this one isn't as emotionally draining. 
Since You've Been Gone by Morgan Matson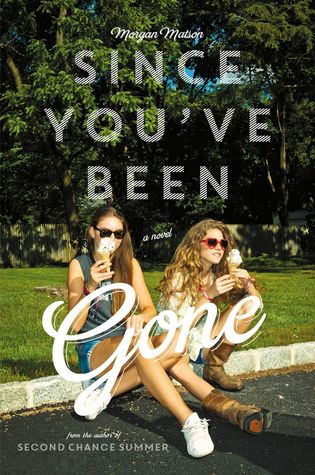 I'm so behind on Morgan Matson books, but I enjoyed Amy & Roger's Epic Detour, so I'm excited to finally get to this book. Every summer since I got this I've been meaning to read it, but it hasn't happened yet. Hoping this is the year. I know this one is about a close friendship, and I'm fully on board. 
Kill the Boy Band by Goldy Moldavsky
I'm also hoping this one is lighthearted. The title alone hooked me from the start. When I think of summer, I think of kidnapping members of a boy band. Not really! But I'm interested to see how this plot is handled in this book. 
Nicole:
The Lost Hero by Rick Riordan
I'm currently on The Titan's Curse in the original Percy Jackson and the Olympians series. I'm hoping to finish the series and start on The Heroes of Olympians series this summer. My goal is to finish these series and the Apollo series by the time the third Magnus Chase book comes out. It's a pretty ambitious goal,  but I don't want to read The Ship of the Dead until I read Riordan's other books. Simply because I've heard from other people who've read all of them that they think it'll all intertwine. I don't want to be confused or spoiled so this is my big goal.
The Bone Witch by Rin Chupeco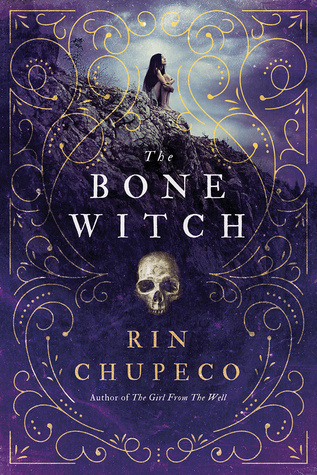 I got this from NetGalley, started it, and then never finished. I'm still really interested in it, though I've found that I have trouble concentrating when reading on my phone. I have a few others from NetGalley I really need to get to and review soon, but this one is my most anticipated.
Saga Comics by Brian K. Vaughan and Fiona Staples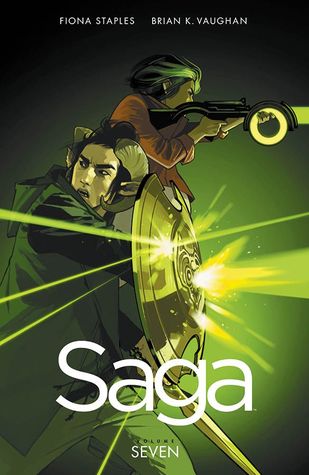 I've read the first three of these comics forever ago it seems like. I never continued on since the wait was too much, and I would forget what happened. But Isis has been bugging me ever since to get caught up so she can talk about it with someone. Since she's planning on reading Magnus Chase, I guess it's finally time to catch up on this series for her.
The Fifth Season by N.K. Jemisin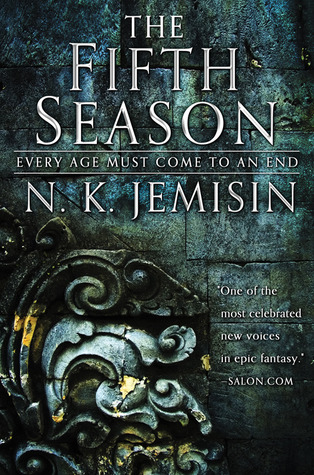 I've wanted to read from N.K. Jemisin for a while now, and I'm hoping to get to this this summer. I don't particularly know what this book is about, but I've heard nothing but good things. I've also really been into fantasy, so that's all I need to know.
The Diviners by Libba Bray
This book includes the occult, a supernatural power, and a murder case with a serial killer. It's right up my alley right now. It's been a year since I've gotten this book, and I think it's high time for me to read it.