This list is not perfect. We combined all of the books we've read with diverse themes before this year, separately and together. If something was mislabeled, we apologize. Unfortunately, plenty of these books are not Own Voices, especially many M/M Romances, but we'll definitely work on that. We hope to add a lot more to this list!
Cherry by Lindsey Rosin
In this honest, frank, and funny debut novel, four best friends make a pact during their senior year of high school to lose their virginities—and end up finding friendship, love, and self-discovery along the way.
To be honest, the sex pact wasn't always part of the plan.
Layla started it. She announced it super casually to the rest of the girls between bites of frozen yogurt, as if it was just simply another addition to her massive, ever-evolving To Do List. She is determined to have sex for the first time before the end of high school. Initially, the rest of the crew is scandalized, but, once they all admit to wanting to lose their v-cards too, they embark on a quest to do the deed together… separately.
Layla's got it in the bag. Her serious boyfriend, Logan, has been asking for months.
Alex has already done it. Or so she says.
Emma doesn't know what the fuss is all about, but sure, she'll give it a shot.
And Zoe, well, Zoe can't even say the o word without bursting into giggles.
Will everything go according to plan? Probably not. But at least the girls have each other every hilarious, heart-warming, cringe-inducing step of the way.
(F/F romance, Sex positive)
Walk With Me by Cardeno C.
When Eli Block steps into his parents' living room and sees his childhood crush sitting on the couch, he starts a shameless campaign to seduce the young rabbi. Unfortunately, Seth Cohen barely remembers Eli and he resolutely shuts down all his advances. As a tenuous and then binding friendship forms between the two men, Eli must find a way to move past his unrequited love while still keeping his best friend in his life. Not an easy feat when the same person occupies both roles.
Professional, proper Seth is shocked by Eli's brashness, overt sexuality, and easy defiance of societal norms. But he's also drawn to the happy, funny, light-filled man. As their friendship deepens over the years, Seth watches Eli mature into a man he admires and respects. When Seth finds himself longing for what Eli had so easily offered, he has to decide whether he's willing to veer from his safe life-plan to build a future with Eli.
(M/M romance, Jewish MC, Bisexual MC)
In Perfect Light by Benjamin Alire Sáenz
In Perfect Light is the story of two strong-willed people who are forever altered by a single tragedy. After Andés Segovia's parents are killed in a car accident when he is still a young boy, his older brother decides to steal the family away to Juárez, Mexico. That decision, made with the best intentions, sets into motion the unraveling of an American family.
Years later, his family destroyed, Andés is left to make sense of the chaos — but he is ill-equipped to make sense of his life. He begins a dark journey toward self-destruction, his talent and brilliance brought down by the weight of a burden too frightening and maddening to bear alone. The manifestation of this frustration is a singular rage that finds an outlet in a dark and seedy El Paso bar — leading him improbably to Grace Delgado.
Recently confronted with her own sense of isolation and mortality, Grace is an unlikely angel, a therapist who agrees to treat Andés after he is arrested in the United States. The two are suspicious of each other, yet they slowly arrive at a tentative working relationship that allows each of them to examine his and her own fragile and damaged past. Andés begins to confront what lies behind his own violence, and Grace begins to understand how she has contributed to her own self-exile and isolation. What begins as an intriguing favor to a friend becomes Grace's lifeline — even as secrets surrounding the death of Andés' parents threaten to strain the connection irreparably.
(Own voices, M/M romance, POC main characters)
Point Pleasant by Jen Archer 
Ben Wisehart grew up in the idyllic town of Point Pleasant, West Virginia. An early encounter with the supernatural shaped his worldview and served as the catalyst for his career as a bestselling horror writer.
Ben left Point Pleasant at the age of twenty. Thirteen years after abandoning his home, he returns to the town to investigate the apparent reemergence of the terrifying creature responsible for his childhood nightmares.
In Point Pleasant, Ben is confronted not only by the town's resident monster, the Mothman, but also by Nicholas Nolan, Ben's former best friend. Together, with Bill Tucker—the old recluse who lives on the edge of town—Ben and Nicholas uncover the mystery of the monster in the woods and discover that the ghosts that haunt us are sometimes made of flesh and blood. And sometimes, they lead us home.
(M/M romance, POC characters)
Gives Light Series by Rose Christo
"Skylar is my name, tragically."
Sixteen-year-old Skylar is witty, empathetic, sensitive–and mute. Skylar hasn't uttered a single word since his mother died eleven years ago, a senseless tragedy he's grateful he doesn't have to talk about.
When Skylar's father mysteriously vanishes one summer afternoon, Skylar is placed in the temporary custody of his only remaining relative, an estranged grandmother living on an Indian reservation in the middle of arid Arizona.
Adapting to a brand new culture is the least of Skylar's qualms. Because Skylar's mother did not die a peaceful death. Skylar's mother was murdered eleven years ago on the Nettlebush Reserve. And her murderer left behind a son.
And he is like nothing Skylar has ever known.
(Own voices, POC main characters, M/M romance, Disability)
We are the Ants by Shaun David Hutchinson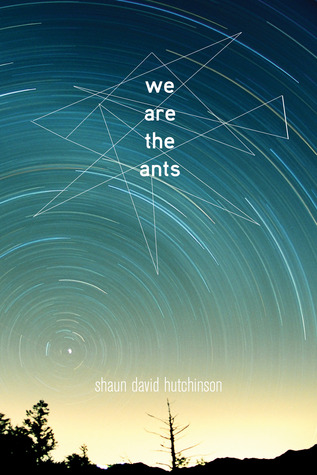 There are a few things Henry Denton knows, and a few things he doesn't.
Henry knows that his mom is struggling to keep the family together, and coping by chain-smoking cigarettes. He knows that his older brother is a college dropout with a pregnant girlfriend. He knows that he is slowly losing his grandmother to Alzheimer's. And he knows that his boyfriend committed suicide last year.
What Henry doesn't know is why the aliens chose to abduct him when he was thirteen, and he doesn't know why they continue to steal him from his bed and take him aboard their ship. He doesn't know why the world is going to end or why the aliens have offered him the opportunity to avert the impending disaster by pressing a big red button.
But they have. And they've only given him 144 days to make up his mind.
The question is whether Henry thinks the world is worth saving. That is, until he meets Diego Vega, an artist with a secret past who forces Henry to question his beliefs, his place in the universe, and whether any of it really matters. But before Henry can save the world, he's got to figure out how to save himself, and the aliens haven't given him a button for that.
(Own voices, M/M romance, Mental illness)
God Help the Child by Toni Morrison
Spare and unsparing, God Help the Child—the first novel by Toni Morrison to be set in our current moment—weaves a tale about the way the sufferings of childhood can shape, and misshape, the life of the adult.
At the center: a young woman who calls herself Bride, whose stunning blue-black skin is only one element of her beauty, her boldness and confidence, her success in life, but which caused her light-skinned mother to deny her even the simplest forms of love. There is Booker, the man Bride loves, and loses to anger. Rain, the mysterious white child with whom she crosses paths. And finally, Bride's mother herself, Sweetness, who takes a lifetime to come to understand that "what you do to children matters. And they might never forget."
(Own voices, POC main character)
We Should All Be Feminists by Chimamanda Ngozi Adichie
What does "feminism" mean today? That is the question at the heart of We Should All Be Feminists, a personal, eloquently-argued essay—adapted from her much-viewed TEDx talk of the same name—by Chimamanda Ngozi Adichie, the award-winning author of Americanah and Half of a Yellow Sun.
With humor and levity, here Adichie offers readers a unique definition of feminism for the twenty-first century—one rooted in inclusion and awareness. She shines a light not only on blatant discrimination, but also the more insidious, institutional behaviors that marginalize women around the world, in order to help readers of all walks of life better understand the often masked realities of sexual politics. Throughout, she draws extensively on her own experiences—in the U.S., in her native Nigeria, and abroad—offering an artfully nuanced explanation of why the gender divide is harmful for women and men, alike.
Argued in the same observant, witty and clever prose that has made Adichie a bestselling novelist, here is one remarkable author's exploration of what it means to be a woman today—and an of-the-moment rallying cry for why we should all be feminists.
(Own voices, Feminism)
Whores and Other Feminists by Jill Nagle
Whores and Other Feminists is the first volume to examine sex work and the sex industry through the eyes of self-identified feminist sex workers – strippers, prostitutes, porn writers, producers and performers, dominatrices – and their allies. Comprising a range of voices from both within and outside the academy, this collection draws from traditional feminisms, postmodern feminism, queer theory, libertarianism, and sex radicalism. Through essay and personal narrative, the contributors liberate the exchange of sex for money from its arranged ideological marriage with sexist oppression, highlighting instead more local questions about particular sex work practices and their interface with feminist thought.
(LGBTQIA voices, Feminism)
The Color Purple by Alice Walker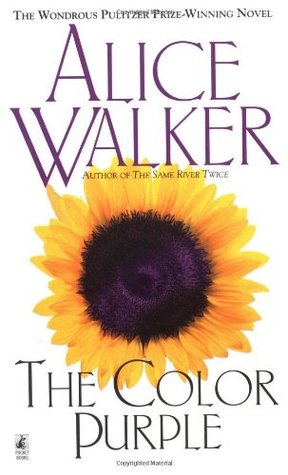 Taking place mostly in rural Georgia, the story focuses on the life of women of color in the southern United States in the 1930s, addressing numerous issues including their exceedingly low position in American social culture. The novel has been the frequent target of censors and appears on the American Library Association list of the 100 Most Frequently Challenged Books of 2000-2009 at number seventeen because of the sometimes explicit content, particularly in terms of violence.
(Own Voices, POC main characters, F/F Romance)
Borderlands by Gloria E. Anzaldúa
Anzaldua, a Chicana native of Texas, explores in prose and poetry the murky, precarious existence of those living on the frontier between cultures and languages. Writing in a lyrical mixture of Spanish and English that is her unique heritage, she meditates on the condition of Chicanos in Anglo culture, women in Hispanic culture, and lesbians in the straight world. Her essays and poems range over broad territory, moving from the plight of undocumented migrant workers to memories of her grandmother, from Aztec religion to the agony of writing. Anzaldua is a rebellious and willful talent who recognizes that life on the border, "life in the shadows," is vital territory for both literature and civilization. Venting her anger on all oppressors of people who are culturally or sexually different, the author has produced a powerful document that belongs in all collections with emphasis on Hispanic American or feminist issues.
(Own voices, LGBTQIA, Feminism)
Bombora by Mal Peters
After a disastrous relationship with a married man leads to losing his family and his job, Phelan Price ends up in the small surfing town of Cardiff-by-the-Sea, California. It's the perfect place to recover from a nervous breakdown-he even becomes good friends with a fellow surfer, Hugh, a mystery writer who has plenty of demons of his own. Life isn't perfect, but Phel is starting to get back on his feet. Then Phel's estranged lover arrives under the banner of a messy divorce, the circumstances of which he refuses to disclose, and throws their peaceful world into chaos. Phel's shock is complete when the man he's been trying to forget introduces himself as Hugh's brother, Nate.
As far as Hugh is concerned, this is as good as it gets: Nate completes their band of misfits perfectly, and the bond they develop through surfing seems strong. But he is unaware that, beneath the surface, Nate and Phel share a darker history than he could ever guess at-a riptide past that threatens to drag them under and consume them from within.
(M/M romance)
Carry On by Rainbow Rowell
Simon Snow is the worst chosen one who's ever been chosen.
That's what his roommate, Baz, says. And Baz might be evil and a vampire and a complete git, but he's probably right.
Half the time, Simon can't even make his wand work, and the other half, he sets something on fire. His mentor's avoiding him, his girlfriend broke up with him, and there's a magic-eating monster running around wearing Simon's face. Baz would be having a field day with all this, if he were here—it's their last year at the Watford School of Magicks, and Simon's infuriating nemesis didn't even bother to show up.
(M/M romance, POC characters)
Under the Feet of Jesus by Helena María Viramontes
With the same audacity with which John Steinbeck wrote about migrant worker conditions in The Grapes of Wrath and T.C. Boyle in The Tortilla Curtain, Viramontes (The Moths and Other Stories) presents a moving and powerful vision of the lives of the men, women, and children who endure a second-class existence and labor under dangerous conditions in California's fields.   This first novel tells the story a young girl, Estrella, and her Latino family as they struggle with arduous farm labor during the summer months, and still manage to latch onto the hope of a liberating future.  Viramontes graces the page with poetic touch, artfully describing poverty conditions and bringing to the reader a panoramic view of social consciousness and unforgettable characters.
(Own voices, POC characters)
Heroes and Saints & Other Plays: Giving Up the Ghost, Shadow of a Man, Heroes and Saints by Cherríe L. Moraga
"Heroes and Saints & Other Plays" is Chicana playwright Cherr e Moraga's premiere collection of theatre. Included are: "Shadow of a Man," winner of the 1990 Fund for New American Plays Award; "Heroes and Saints," winner of the Dramalogue, the PEN West, and the Critics Circle awards, as well as the Will Glickman Prize for Best Play of 1992; and "Giving Up the Ghost," first published by West End Press in 1986, and now presented here in its revised stage version.
(Own voices, POC characters, LGBTQIA, F/F Romance)
Why Not Me? by Mindy Kaling
In Why Not Me?, Kaling shares her ongoing journey to find contentment and excitement in her adult life, whether it's falling in love at work, seeking new friendships in lonely places, attempting to be the first person in history to lose weight without any behavior modification whatsoever, or most important, believing that you have a place in Hollywood when you're constantly reminded that no one looks like you.
In "How to Look Spectacular: A Starlet's Confessions", Kaling gives her tongue-in-cheek secrets for surefire on-camera beauty, ("Your natural hair color may be appropriate for your skin tone, but this isn't the land of appropriate-this is Hollywood, baby. Out here, a dark-skinned woman s traditional hair color is honey blonde.") "Player" tells the story of Kaling being seduced and dumped by a female friend in L.A. ("I had been replaced by a younger model. And now they had matching bangs.") In "Unlikely Leading Lady", she muses on America's fixation with the weight of actresses, ("Most women we see onscreen are either so thin that they're walking clavicles or so huge that their only scenes involve them breaking furniture.") And in "Soup Snakes", Kaling spills some secrets on her relationship with her ex-boyfriend and close friend, B.J. Novak ("I will freely admit: my relationship with B.J. Novak is weird as hell.")
Mindy turns the anxieties, the glamour, and the celebrations of her second coming-of-age into a laugh-out-loud funny collection of essays that anyone who's ever been at a turning point in their life or career can relate to. And those who've never been at a turning point can skip to the parts where she talks about meeting Bradley Cooper.
(POC)
Out of My Mind by Sharon M. Draper
Melody is not like most people. She cannot walk or talk, but she has a photographic memory; she can remember every detail of everything she has ever experienced. She is smarter than most of the adults who try to diagnose her and smarter than her classmates in her integrated classroom – the very same classmates who dismiss her as mentally challenged because she cannot tell them otherwise. But Melody refuses to be defined by cerebral palsy. And she's determined to let everyone know it – somehow.
(Disabled character)
Sold by Patricia McCormick
Lakshmi is a thirteen-year-old girl who lives with her family in a small hut on a mountain in Nepal. Though she is desperately poor, her life is full of simple pleasures, like playing hopscotch with her best friend from school, and having her mother brush her hair by the light of an oil lamp. But when the harsh Himalayan monsoons wash away all that remains of the family's crops, Lakshmi's stepfather says she must leave home and take a job to support her family.
He introduces her to a glamorous stranger who tells her she will find her a job as a maid in the city. Glad to be able to help, Lakshmi journeys to India and arrives at "Happiness House" full of hope. But she soon learns the unthinkable truth: she has been sold into prostitution.
An old woman named Mumtaz rules the brothel with cruelty and cunning. She tells Lakshmi that she is trapped there until she can pay off her family's debt—then cheats Lakshmi of her meager earnings so that she can never leave.
Lakshmi's life becomes a nightmare from which she cannot escape. Still, she lives by her mother's words— Simply to endure is to triumph—and gradually, she forms friendships with the other girls that enable her to survive in this terrifying new world. Then the day comes when she must make a decision—will she risk everything for a chance to reclaim her life?
Written in spare and evocative vignettes, this powerful novel renders a world that is as unimaginable as it is real, and a girl who not only survives but triumphs.
(POC characters)
Sammy and Juliana in Hollywood by Benjamin Alire Sáenz
The Hollywood where Sammy Santos lives is not one of glitz and glitter, but a barrio at the edge of a small New Mexico town. In the summer before his senior year, Sammy falls in love with the beautiful, independent, and intensely vulnerable Juliana. Sammy's chronicle of his senior year is both a love story and a litany of loss, the tale of his love not only for Juliana but for their friends, a generation from a barrio: tough, innocent, humorous, and determined to survive.
(Own voices, POC characters, secondary M/M Romance)
Trust the Focus by Megan Erickson
With his college graduation gown expertly pitched into the trash, Justin Akron is ready for the road trip he planned with his best friend Landry— and ready for one last summer of escape from his mother's controlling grip. Climbing into the Winnebago his father left him, they set out across America in search of the sites his father had captured through the lens of his Nikon.
As an aspiring photographer, Justin can think of no better way to honor his father's memory than to scatter his ashes at the sites he held sacred. And there's no one Justin would rather share the experience with more than Landry.
But Justin knows he can't escape forever. Eventually he'll have to return home and join his mother's Senate campaign. Nor can he escape the truth of who he is, and the fact that he's in love with his out-and-proud travel companion.
Admitting what he wants could hurt his mother's conservative political career. But with every click of his shutter and every sprinkle of ash, Justin can't resist Landry's pull. And when the truth comes into focus, neither is prepared for the secrets the other is hiding.
(M/M romance)
Station Eleven by Emily St. John Mandel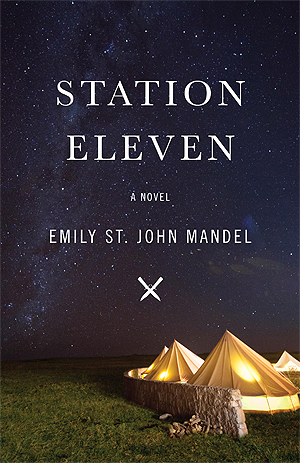 An audacious, darkly glittering novel set in the eerie days of civilization's collapse, Station Eleven tells the spellbinding story of a Hollywood star, his would-be savior, and a nomadic group of actors roaming the scattered outposts of the Great Lakes region, risking everything for art and humanity.
One snowy night Arthur Leander, a famous actor, has a heart attack onstage during a production of King Lear. Jeevan Chaudhary, a paparazzo-turned-EMT, is in the audience and leaps to his aid. A child actress named Kirsten Raymonde watches in horror as Jeevan performs CPR, pumping Arthur's chest as the curtain drops, but Arthur is dead. That same night, as Jeevan walks home from the theater, a terrible flu begins to spread. Hospitals are flooded and Jeevan and his brother barricade themselves inside an apartment, watching out the window as cars clog the highways, gunshots ring out, and life disintegrates around them.
Twenty years later, Kirsten is an actress with the Traveling Symphony. Together, this small troupe moves between the settlements of an altered world, performing Shakespeare and music for scattered communities of survivors. Written on their caravan, and tattooed on Kirsten's arm is a line from Star Trek: "Because survival is insufficient." But when they arrive in St. Deborah by the Water, they encounter a violent prophet who digs graves for anyone who dares to leave.
Spanning decades, moving back and forth in time, and vividly depicting life before and after the pandemic, this suspenseful, elegiac novel is rife with beauty. As Arthur falls in and out of love, as Jeevan watches the newscasters say their final good-byes, and as Kirsten finds herself caught in the crosshairs of the prophet, we see the strange twists of fate that connect them all. A novel of art, memory, and ambition, Station Eleven tells a story about the relationships that sustain us, the ephemeral nature of fame, and the beauty of the world as we know it.
(POC characters, Gay character)
Flowers for the Broken by Benjamin Alire Sáenz
A new collection of stories by this Chicano writer.
(Own voices, POC characters)
Monster by Walter Dean Myers
Sixteen-year-old Steve Harmon is on trial for murder. A Harlem drugstore owner was shot and killed in his store, and the word is that Steve served as the lookout.
Guilty or innocent, Steve becomes a pawn in the hands of "the system," cluttered with cynical authority figures and unscrupulous inmates, who will turn in anyone to shorten their own sentences. For the first time, Steve is forced to think about who he is as he faces prison, where he may spend all the tomorrows of his life.
As a way of coping with the horrific events that entangle him, Steve, an amateur filmmaker, decides to transcribe his trial into a script, just like in the movies. He writes it all down, scene by scene, the story of how his whole life was turned around in an instant. But despite his efforts, reality is blurred and his vision obscured until he can no longer tell who he is or what is the truth. This compelling novel is Walter Dean Myers's writing at its best.
(Own voices, POC characters)
Muchacho by LouAnne Johnson

Eddie Corazon is angry. He's also very smart. But he's working pretty hard at being a juvenile delinquent. He blows off school, even though he's a secret reader. He hangs with his cousins, who will always back him up–when they aren't in jail.
Then along comes Lupe, who makes his blood race. She sees something in Eddie he doesn't even see in himself. A heart, and a mind, and something more: a poet. But in Eddie's world, it's a thin line between tragedy and glory. And what goes down is entirely in Eddie's hands.
(POC characters)
Roll of Tunder, Hear My Cry by Mildred D. Taylor
Why is the land so important to Cassie's family? It takes the events of one turbulent year—the year of the night riders and the burnings, the year a white girl humiliates Cassie in public simply because she's black—to show Cassie that having a place of their own is the Logan family's lifeblood. It is the land that gives the Logans their courage and pride—no matter how others may degrade them, the Logans possess something no one can take away.
(Own voices, POC main characters)
More Happy Than Not by Adam Silvera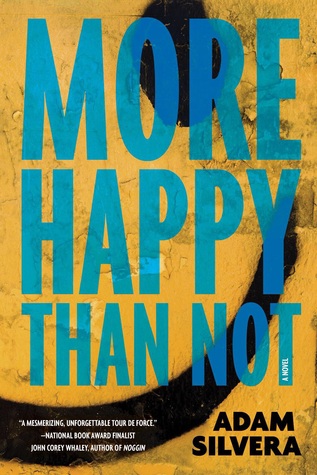 In the months after his father's suicide, it's been tough for 16-year-old Aaron Soto to find happiness again–but he's still gunning for it. With the support of his girlfriend Genevieve and his overworked mom, he's slowly remembering what that might feel like. But grief and the smile-shaped scar on his wrist prevent him from forgetting completely.
When Genevieve leaves for a couple of weeks, Aaron spends all his time hanging out with this new guy, Thomas. Aaron's crew notices, and they're not exactly thrilled. But Aaron can't deny the happiness Thomas brings or how Thomas makes him feel safe from himself, despite the tensions their friendship is stirring with his girlfriend and friends. Since Aaron can't stay away from Thomas or turn off his newfound feelings for him, he considers turning to the Leteo Institute's revolutionary memory-alteration procedure to straighten himself out, even if it means forgetting who he truly is.
Why does happiness have to be so hard?
(Own voices, POC characters, M/M Romance, Gay main character)
Carry the Ocean by Heidi Cullinan
Normal is just a setting on the dryer.
High school graduate Jeremey Samson is looking forward to burying his head under the covers and sleeping until it's time to leave for college. Then a tornado named Emmet Washington enters his life. The double major in math and computer science is handsome, forward, wicked smart, interested in dating Jeremey—and he's autistic.
But Jeremey doesn't judge him for that. He's too busy judging himself, as are his parents, who don't believe in things like clinical depression. When his untreated illness reaches a critical breaking point, Emmet is the white knight who rescues him and brings him along as a roommate to The Roosevelt, a quirky new assisted living facility nearby.
As Jeremey finds his feet at The Roosevelt, Emmet slowly begins to believe he can be loved for the man he is behind the autism. But before he can trust enough to fall head over heels, he must trust his own conviction that friendship is a healing force, and love can overcome any obstacle.
(Disability, Mental illness, M/M Romance)
Keeping You a Secret by Julie Anne Peters
With a steady boyfriend, the position of Student Council President, and a chance to go to an Ivy League college, high school life is just fine for Holland Jaeger. At least it seems to be. But when Cece Goddard comes to school, everything changes. Cece and Holland have undeniable feelings for each other, but how will others react to their developing relationship? This moving love story between two girls is a worthy successor to Nancy Garden's classic young adult coming out novel, Annie on My Mind. With her characteristic humor and breezy style, Peters has captured the compelling emotions of young love.
(Own voices, F/F Romance)
Simon Vs. the Homo Sapiens Agenda by Becky Albetalli
Sixteen-year-old and not-so-openly gay Simon Spier prefers to save his drama for the school musical. But when an email falls into the wrong hands, his secret is at risk of being thrust into the spotlight. Now Simon is actually being blackmailed: if he doesn't play wingman for class clown Martin, his sexual identity will become everyone's business. Worse, the privacy of Blue, the pen name of the boy he's been emailing, will be compromised.
With some messy dynamics emerging in his once tight-knit group of friends, and his email correspondence with Blue growing more flirtatious every day, Simon's junior year has suddenly gotten all kinds of complicated. Now, change-averse Simon has to find a way to step out of his comfort zone before he's pushed out—without alienating his friends, compromising himself, or fumbling a shot at happiness with the most confusing, adorable guy he's never met.
(M/M romance, POC characters)
He Forgot to Say Goodbye by Benjamin Alire Sáenz
Ramiro Lopez and Jake Upthegrove don't appear to have much in common. Ram lives in the Mexican-American working-class barrio of El Paso called "Dizzy Land." His brother is sinking into a world of drugs, wreaking havoc in their household. Jake is a rich West Side white boy who has developed a problem managing his anger. An only child, he is a misfit in his mother's shallow and materialistic world. But Ram and Jake do have one thing in common: They are lost boys who have never met their fathers. This sad fact has left both of them undeniably scarred and obsessed with the men who abandoned them. As Jake and Ram overcome their suspicions of each other, they begin to move away from their loner existences and realize that they are capable of reaching out beyond their wounds and the neighborhoods that they grew up in. Their friendship becomes a healing in a world of hurt.
(Own voices, POC characters)
The Song of Achilles by Madeline Miller
Achilles, "the best of all the Greeks," son of the cruel sea goddess Thetis and the legendary king Peleus, is strong, swift, and beautiful irresistible to all who meet him. Patroclus is an awkward young prince, exiled from his homeland after an act of shocking violence. Brought together by chance, they forge an inseparable bond, despite risking the gods' wrath.
They are trained by the centaur Chiron in the arts of war and medicine, but when word comes that Helen of Sparta has been kidnapped, all the heroes of Greece are called upon to lay siege to Troy in her name. Seduced by the promise of a glorious destiny, Achilles joins their cause, and torn between love and fear for his friend, Patroclus follows. Little do they know that the cruel Fates will test them both as never before and demand a terrible sacrifice.
(M/M romance)
Cut and Run series by Abigail Roux and Madeleine Urban
A series of murders in New York City has stymied the police and FBI alike, and they suspect the culprit is a single killer sending an indecipherable message. But when the two federal agents assigned to the investigation are taken out, the FBI takes a more personal interest in the case.
Special Agent Ty Grady is pulled out of undercover work after his case blows up in his face. He's cocky, abrasive, and indisputably the best at what he does. But when he's paired with Special Agent Zane Garrett, it's hate at first sight. Garrett is the perfect image of an agent: serious, sober, and focused, which makes their partnership a classic cliche: total opposites, good cop-bad cop, the odd couple. They both know immediately that their partnership will pose more of an obstacle than the lack of evidence left by the murderer.
Practically before their special assignment starts, the murderer strikes again this time at them. Now on the run, trying to track down a man who has focused on killing his pursuers, Grady and Garrett will have to figure out how to work together before they become two more notches in the murderer's knife.
(M/M romance)
Hold Me Closer: The Tiny Cooper Story by David Levithan
Jazz hands at the ready! Tiny Cooper ("the world's largest person who is also really, really gay") stole readers' hearts when he was introduced to the world in the New York Times bestselling book Will Grayson, Will Grayson, co-authored by John Green and David Levithan. Now Tiny finally gets to tell his story—from his fabulous birth and childhood to his quest for true love and his infamous parade of ex-boyfriends—the way he always intended: as a musical! Filled with honesty, humor, and "big, lively, belty" musical numbers, the novel is told through the full script of the musical first introduced in Will Grayson, Will Grayson.
(Own voices, M/M Romances)
Me & Earl & the Dying Girl by Jesse Andrews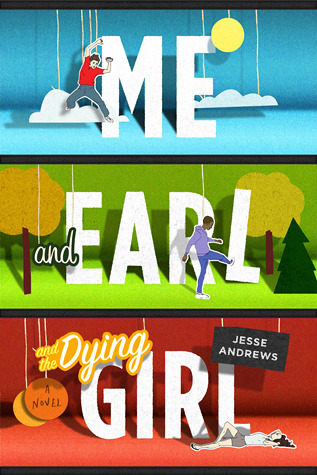 Greg Gaines is the last master of high school espionage, able to disappear at will into any social environment. He has only one friend, Earl, and together they spend their time making movies, their own incomprehensible versions of Coppola and Herzog cult classics.
Until Greg's mother forces him to rekindle his childhood friendship with Rachel.
Rachel has been diagnosed with leukemia—-cue extreme adolescent awkwardness—-but a parental mandate has been issued and must be obeyed. When Rachel stops treatment, Greg and Earl decide the thing to do is to make a film for her, which turns into the Worst Film Ever Made and becomes a turning point in each of their lives.
And all at once Greg must abandon invisibility and stand in the spotlight.
(POC main character)
Stranger on the Shore by Josh Lanyon
Twenty years ago young Brian Arlington, heir to Arlington fortune, was kidnapped. Though the ransom was paid, the boy was never seen again and is presumed dead. Pierce Mather, the family lawyer, now administers and controls the Arlington billions. He's none too happy, and more than a little suspicious, when investigative journalist Griffin Hadley shows up to write about the decades-old mystery. Griff shrugs off the coldly handsome Pierce's objections, but it might not be so easy to shrug off the objections of someone willing to do anything to keep the past buried.
(M/M romance)
Caught Running by Madeleine Urban, Abigail Roux
Ten years after graduation, Jake "the jock" Campbell and Brandon "the nerd" Bartlett are teaching at their old high school and still living in separate worlds. When Brandon is thrown into a coaching job on Jake's baseball team, they find themselves learning more about each other than they'd ever expected.
High school is all about image – even for the teachers. Brandon and Jake have to get past their preconceived notions to find the friendship needed to work together. And somewhere along the way, they discover that perceptions can always change for the better.
(M/M romance)
Last Night I Sang to the Monster by Benjamin Alire Sáenz
Zach is eighteen. He is bright and articulate. He's also an alcoholic and in rehab instead of high school, but he doesn't remember how he got there. He's not sure he wants to remember. Something bad must have happened. Something really, really bad. Remembering sucks and being alive – well, what's up with that?
(Own voices, POC characters, Mental Illness)
Sofi Mendoza's Guide to Getting Lost in Mexico by Malin Algeria 
"Do you guys have Internet?.."."How about TiVo?.."."You do get American TV?" The house was dark. "Wait a minute — do they even have electricity?"Even though Sofi Mendoza was born in Mexico, she's spent most of her life in California — the closest she gets to a south-of-the-border experience is eating at Taco Bell. But when Sofi and her friends sneak off for a weekend in Tijuana, she gets in real trouble. To Sofi's shock, the border patrol says that her green card is counterfeit. Until her parents can sort out the paperwork and legal issues, Sofi is stuck in Mexico.
In the meantime, Sofi's parents arrange for her to stay with long-lost relatives in rural Baja. It's bad enough that Sofi has to miss senior prom and even graduation, but her aunt, uncle, and cousins live on a ranch with no indoor plumbing! As the weeks pass, though, she finds herself adapting to her surroundings. Sofi starts helping out on the ranch, getting along with her bratty cousins, and she even meets a guy with more potential than anyone from school. Through the unexpected crash course in her heritage, Sofi comes to appreciate that she has a home on both sides of the border.
(Own voices, POC characters)
Everything Begins and Ends at the Kentucky Club by Benjamin Alire Sáenz
Benjamin Alire Sáenz's stories reveal how all borders—real, imagined, sexual, human, the line between dark and light, addict and straight—entangle those who live on either side. Take, for instance, the Kentucky Club on Avenida Juárez two blocks south of the Rio Grande. It's a touchstone for each of Sáenz's stories. His characters walk by, they might go in for a drink or to score, or they might just stay there for a while and let their story be told. Sáenz knows that the Kentucky Club, like special watering holes in all cities, is the contrary to borders. It welcomes Spanish and English, Mexicans and gringos, poor and rich, gay and straight, drug addicts and drunks, laughter and sadness, and even despair. It's a place of rich history and good drinks and cold beer and a long polished mahogany bar. Some days it smells like piss. "I'm going home to the other side." That's a strange statement, but you hear it all the time at the Kentucky Club.
(Own voices, POC characters, M/M Romances)
One Man Guy by Michael Barakiva
Alek Khederian should have guessed something was wrong when his parents took him to a restaurant. Everyone knows that Armenians never eat out. Between bouts of interrogating the waitress and criticizing the menu, Alek's parents announce that he'll be attending summer school in order to bring up his grades. Alek is sure this experience will be the perfect hellish end to his hellish freshman year of high school. He never could've predicted that he'd meet someone like Ethan.
Ethan is everything Alek wishes he were: confident, free-spirited, and irreverent. He can't believe a guy this cool wants to be his friend. And before long, it seems like Ethan wants to be more than friends. Alek has never thought about having a boyfriend—he's barely ever had a girlfriend—but maybe it's time to think again.
(Own voices, M/M Romance, POC characters)
Is Everyone Hanging Out Without Me? (And Other Concerns) by Mindy Kaling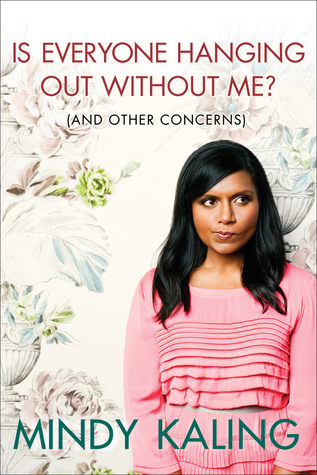 Mindy Kaling has lived many lives: the obedient child of immigrant professionals, a timid chubster afraid of her own bike, a Ben Affleck–impersonating Off-Broadway performer and playwright, and, finally, a comedy writer and actress prone to starting fights with her friends and coworkers with the sentence "Can I just say one last thing about this, and then I swear I'll shut up about it?"
Perhaps you want to know what Mindy thinks makes a great best friend (someone who will fill your prescription in the middle of the night), or what makes a great guy (one who is aware of all elderly people in any room at any time and acts accordingly), or what is the perfect amount of fame (so famous you can never get convicted of murder in a court of law), or how to maintain a trim figure (you will not find that information in these pages). If so, you've come to the right book, mostly!
In Is Everyone Hanging Out Without Me?, Mindy invites readers on a tour of her life and her unscientific observations on romance, friendship, and Hollywood, with several conveniently placed stopping points for you to run errands and make phone calls. Mindy Kaling really is just a Girl Next Door—not so much literally anywhere in the continental United States, but definitely if you live in India or Sri Lanka.
(POC)
Aristotle and Dante Discover the Secrets of the Universe by Benjamin Alire Sáenz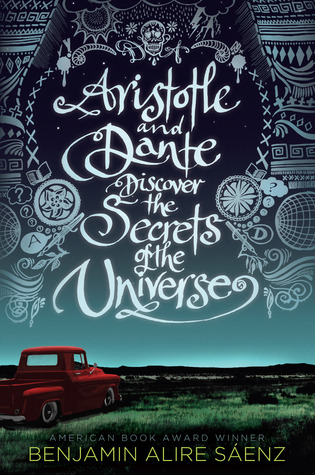 Aristotle is an angry teen with a brother in prison. Dante is a know-it-all who has an unusual way of looking at the world. When the two meet at the swimming pool, they seem to have nothing in common. But as the loners start spending time together, they discover that they share a special friendship—the kind that changes lives and lasts a lifetime. And it is through this friendship that Ari and Dante will learn the most important truths about themselves and the kind of people they want to be.
(Own voices, POC characters, M/M Romance)
Shock & Awe by Abigail Roux 
After barely surviving a shootout in New Orleans, Sidewinder medic Kelly Abbott has to suffer through a month of recovery before he can return home to Colorado. He's not surprised when fellow Sidewinder Nick O'Flaherty stays with him in New Orleans. Nor is he surprised when Nick travels home with him to help him get back on his feet—after all, years on the same Marine Force Recon team bonded the men in ways that only bleeding for a brother can. He's very surprised, though, when Nick humors his moment of curiosity and kisses him.
Nick knows all of Kelly's quirks and caprices, so the kiss was a low-risk move on his part . . . or so he thought. But what should've been a simple moment unleashes a flood of confusing emotions and urges that neither man is prepared to address.
Now, Kelly and Nick must figure out what they mean to each other—friends and brothers in arms, or something even deeper?—before the past can come back to ruin their tenuous future.
(M/M romance)
The Backup Boyfriend by River Jaymes
Professionally, Dr. Alec Johnson has almost reached his goals. As this year's recipient of a humanitarian award with his ex, Dr. Tyler Hall, Alec's work with the homeless is about to be recognized. Unfortunately, his personal life sucks because now he has to attend several events alongside Tyler—with his ex's new boyfriend in tow. In an attempt to lift his mood and break out of his rut, Alec purchases a motorcycle he has no idea how to start.
Dylan Booth doesn't have time for Dr. Clueless and his fickle 1964 Harley, but the cocky mechanic can't say no to the request for help. Having spent his teen years on the streets, and losing his best friend to HIV, Dylan decides teaching the do-gooder how to ride is the least he can do. But watching Alec flounder in his ex's company throws Dylan into protector mode, and the confirmed hetero introduces himself as Alec's new boyfriend.
The ex suspects Dylan is lying.
Alec claims Dylan's plan is insane.
And Dylan's not sure he can fake being gay.
But he's a master bullshitter, and the phony PDA soon turns ultra-hot. Alec can't afford to get attached, and Dylan's learned everyone eventually leaves. Unfortunately, playing the backup boyfriend is starting to feel way too real…
(M/M romance)
The Perks of Being a Wallflower by Stephan Chbosky 
Charlie is a freshman.
And while he's not the biggest geek in the school, he is by no means popular. Shy, introspective, intelligent beyond his years yet socially awkward, he is a wallflower, caught between trying to live his life and trying to run from it.
Charlie is attempting to navigate his way through uncharted territory: the world of first dates and mix tapes, family dramas and new friends; the world of sex, drugs, and The Rocky Horror Picture Show, when all one requires is that perfect song on that perfect drive to feel infinite. But he can't stay on the sideline forever. Standing on the fringes of life offers a unique perspective. But there comes a time to see what it looks like from the dance floor.
(Mental illness, secondary M/M Romance)
The House on Mango Street by Sandra Cisneros
Acclaimed by critics, beloved by readers of all ages, taught everywhere from inner-city grade schools to universities across the country, and translated all over the world, The House on Mango Street is the remarkable story of Esperanza Cordero.
Told in a series of vignettes – sometimes heartbreaking, sometimes deeply joyous – it is the story of a young Latina girl growing up in Chicago, inventing for herself who and what she will become. Few other books in our time have touched so many readers.
(Own voices, POC characters)
To Kill a Mocking Bird by Harper Lee
The unforgettable novel of a childhood in a sleepy Southern town and the crisis of conscience that rocked it, To Kill A Mockingbird became both an instant bestseller and a critical success when it was first published in 1960. It went on to win the Pulitzer Prize in 1961 and was later made into an Academy Award-winning film, also a classic.
Compassionate, dramatic, and deeply moving, To Kill A Mockingbird takes readers to the roots of human behavior – to innocence and experience, kindness and cruelty, love and hatred, humor and pathos. Now with over 18 million copies in print and translated into forty languages, this regional story by a young Alabama woman claims universal appeal. Harper Lee always considered her book to be a simple love story. Today it is regarded as a masterpiece of American literature.
(POC characters)
Luna by Julie Anne Peters
Regan's brother Liam can't stand the person he is during the day. Like the moon from whom Liam has chosen his female namesake, his true self, Luna, only reveals herself at night. In the secrecy of his basement bedroom Liam transforms himself into the beautiful girl he longs to be, with help from his sister's clothes and makeup. Now, everything is about to change-Luna is preparing to emerge from her cocoon. But are Liam's family and friends ready to welcome Luna into their lives? Compelling and provocative, this is an unforgettable novel about a transgender teen's struggle for self-identity and acceptance.
(Trans character)
Wonder by R.J. Palacio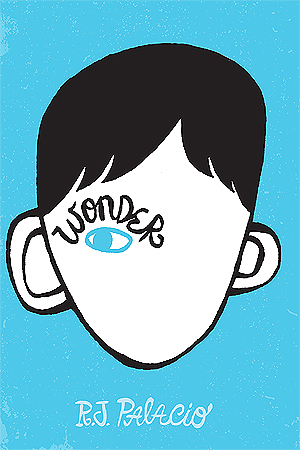 August (Auggie) Pullman was born with a facial deformity that prevented him from going to a mainstream school—until now. He's about to start 5th grade at Beecher Prep, and if you've ever been the new kid then you know how hard that can be. The thing is Auggie's just an ordinary kid, with an extraordinary face. But can he convince his new classmates that he's just like them, despite appearances?
(Disability)
Like Water for Chocolate by Laura Esquivel
A sumptuous feast of a novel, it relates the bizarre history of the all-female De La Garza family. Tita, the youngest daughter of the house, has been forbidden to marry, condemned by Mexican tradition to look after her mother until she dies. But Tita falls in love with Pedro, and he is seduced by the magical food she cooks. In desperation, Pedro marries her sister Rosaura so that he can stay close to her. For the next twenty-two years, Tita and Pedro are forced to circle each other in unconsummated passion. Only a freakish chain of tragedies, bad luck and fate finally reunite them against all the odds.
(Own voices, POC characters)
Boy Meets Boy by David Levithan
This is the story of Paul, a sophomore at a high school like no other: The cheerleaders ride Harleys, the homecoming queen used to be a guy named Daryl (she now prefers Infinite Darlene and is also the star quarterback), and the gay-straight alliance was formed to help the straight kids learn how to dance.
When Paul meets Noah, he thinks he's found the one his heart is made for. Until he blows it. The school bookie says the odds are 12-to-1 against him getting Noah back, but Paul's not giving up without playing his love really loud. His best friend Joni might be drifting away, his other best friend Tony might be dealing with ultra-religious parents, and his ex-boyfriend Kyle might not be going away anytime soon, but sometimes everything needs to fall apart before it can really fit together right.
(Own voices, M/M Romance)
Dangerous Ground by Josh Lanyon
Special Agents for the Department of Diplomatic Security, Taylor MacAllister and Will Brandt have been partners and best friends for three years, but everything changed the night Taylor admitted the truth about his feelings for Will. And when Taylor was shot a few hours later, Will felt his reluctance to get involved was vindicated. For Will, the team and the friendship have to come first–despite the fact that he hasn't failed to notice just how…hot Taylor is.
Taylor has been in love with his partner and best friend since they were first partnered. There isn't much he wouldn't do for Will–but he doesn't know how much longer they can stay teamed feeling the way he does. Still, he agreed to a camping trip in the High Sierras–despite the fact that he hates camping–because Will wanted a chance to save their partnership.
But the trip is a disaster from the first, and things rapidly go from bad to worse when they find a crashed plane and a couple of million dollars in stolen money. With a trio of murderous robbers trailing them, Will and Taylor are on dangerous ground, fighting for their partnership, their passion…and their lives.
(M/M romance)
Far from Xanadu by Julie Anne Peters
In this fresh, poignant novel Mike is struggling to come to terms with her father's suicide and her mother's detachment from her family. Mike (real name Mary Elizabeth) is gay and likes to pump iron, play softball and fix plumbing. When a glamorous new girl, Xanadu, arrives in Mike's small Kansas town, she falls in love at first sight. Xanadu is everything that Mike is not – cool, confident, feminine, sexy and – straight! No matter how close their growing friendship is, Mike is always going to be 'far from Xanadu'.
(Own voices, F/F Romance)
Perfect by Natasha Friend
For 13-year-old Isabelle Lee, whose father has recently died, everything's normal on the outside. Isabelle describes the scene at school with bemused accuracy–the self-important (but really not bad) English teacher, the boy that is constantly fixated on Ashley Barnum, the prettiest girl in class, and the dynamics of the lunchroom, where tables are turf in a all-eyes-open awareness of everybody's relative social position.
But everything is not normal, really. Since the dealth of her father, Isabelle's family has only functioned on the surface. Her mother, who used to take care of herself, now wears only lumpy, ill-fitting clothes, cries all night, and has taken every picture of her dead husband and put them under her bed. Isabelle tries to make light of this, but the underlying tension is expressed in overeating and then binging. As the novel opens, Isabelle's little sister, April, has told their mother about Isabelle's problem. Isabelle is enrolled in group therapy. Who should show up there, too, but Ashley Barnum, the prettiest, most together girl in class.
(Eating Disorder)
The Color of Water: A Black Man's Tribute to His White Mother by James McBride
The Color of Water tells the remarkable story of Ruth McBride Jordan, the two good men she married, and the 12 good children she raised. Jordan, born Rachel Shilsky, a Polish Jew, immigrated to America soon after birth; as an adult she moved to New York City, leaving her family and faith behind in Virginia. Jordan met and married a black man, making her isolation even more profound. The book is a success story, a testament to one woman's true heart, solid values, and indomitable will. Ruth Jordan battled not only racism but also poverty to raise her children and, despite being sorely tested, never wavered. In telling her story–along with her son's–The Color of Water addresses racial identity with compassion, insight, and realism. It is, in a word, inspiring, and you will finish it with unalloyed admiration for a flawed but remarkable individual. And, perhaps, a little more faith in us all.
(Own voices, POC)
Eleanor & Park by Rainbow Rowell
Two misfits.
One extraordinary love.
Eleanor… Red hair, wrong clothes. Standing behind him until he turns his head. Lying beside him until he wakes up. Making everyone else seem drabber and flatter and never good enough…Eleanor.
Park… He knows she'll love a song before he plays it for her. He laughs at her jokes before she ever gets to the punch line. There's a place on his chest, just below his throat, that makes her want to keep promises…Park.
Set over the course of one school year, this is the story of two star-crossed sixteen-year-olds—smart enough to know that first love almost never lasts, but brave and desperate enough to try.
(POC main character though it has been pointed out there's some racist stereotypes in this)
The Sword of Summer by Rick Riordan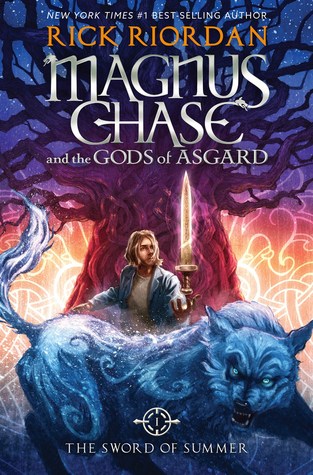 Magnus Chase has always been a troubled kid. Since his mother's mysterious death, he's lived alone on the streets of Boston, surviving by his wits, keeping one step ahead of the police and the truant officers.
One day, he's tracked down by a man he's never met—a man his mother claimed was dangerous. The man tells him an impossible secret: Magnus is the son of a Norse god.
The Viking myths are true. The gods of Asgard are preparing for war. Trolls, giants and worse monsters are stirring for doomsday. To prevent Ragnarok, Magnus must search the Nine Worlds for a weapon that has been lost for thousands of years.
When an attack by fire giants forces him to choose between his own safety and the lives of hundreds of innocents, Magnus makes a fatal decision.
Sometimes, the only way to start a new life is to die . . .
(a POC character, a disabled character)
The Iron Trial by Holly Black and Cassandra Clare
Most kids would do anything to pass the Iron Trial.
Not Callum Hunt. He wants to fail.
All his life, Call has been warned by his father to stay away from magic. If he succeeds at the Iron Trial and is admitted into the Magisterium, he is sure it can only mean bad things for him.
So he tries his best to do his worst – and fails at failing.
Now the Magisterium awaits him. It's a place that's both sensational and sinister, with dark ties to his past and a twisty path to his future.
The Iron Trial is just the beginning, for the biggest test is still to come . . .
(Disabled main character, POC character)
The Absolutely True Diary of a Part-Time Indian by Sherman Alexie
Bestselling author Sherman Alexie tells the story of Junior, a budding cartoonist growing up on the Spokane Indian Reservation. Determined to take his future into his own hands, Junior leaves his troubled school on the rez to attend an all-white farm town high school where the only other Indian is the school mascot.
Heartbreaking, funny, and beautifully written, The Absolutely True Diary of a Part-Time Indian, which is based on the author's own experiences, coupled with poignant drawings by Ellen Forney that reflect the character's art, chronicles the contemporary adolescence of one Native American boy as he attempts to break away from the life he was destined to live.
(Own voices, POC characters)
The Secret Life of Bees by Sue Monk Kidd
Set in South Carolina in 1964, The Secret Life of Bees tells the story of Lily Owens, whose life has been shaped around the blurred memory of the afternoon her mother was killed. When Lily's fierce-hearted black "stand-in mother," Rosaleen, insults three of the deepest racists in town, Lily decides to spring them both free. They escape to Tiburon, South Carolina–a town that holds the secret to her mother's past. Taken in by an eccentric trio of black beekeeping sisters, Lily is introduced to their mesmerizing world of bees and honey, and the Black Madonna. This is a remarkable novel about divine female power, a story women will share and pass on to their daughters for years to come.
(POC characters)
Breadcrumbs by Anne Ursu
Once upon a time, Hazel and Jack were best friends. They had been best friends since they were six, spending hot Minneapolis summers and cold Minneapolis winters together, dreaming of Hogwarts and Oz, superheroes and baseball. Now that they were eleven, it was weird for a boy and a girl to be best friends. But they couldn't help it – Hazel and Jack fit, in that way you only read about in books. And they didn't fit anywhere else.
And then, one day, it was over. Jack just stopped talking to Hazel. And while her mom tried to tell her that this sometimes happens to boys and girls at this age, Hazel had read enough stories to know that it's never that simple. And it turns out, she was right. Jack's heart had been frozen, and he was taken into the woods by a woman dressed in white to live in a palace made of ice. Now, it's up to Hazel to venture into the woods after him. Hazel finds, however, that these woods are nothing like what she's read about, and the Jack that Hazel went in to save isn't the same Jack that will emerge. Or even the same Hazel.
Inspired by Hans Christian Andersen's "The Snow Queen," Breadcrumbs is a story of the struggle to hold on, and the things we leave behind.
(Main character is a POC)
172 Hours on the Moon
Three teenagers are going on the trip of a lifetime. Only one is coming back. It's been more than forty years since NASA sent the first men to the moon, and to grab some much-needed funding and attention, they decide to launch an historic international lottery in which three lucky teenagers can win a week-long trip to moon base DARLAH 2.
(a POC main character)
The Blind Contessa's New Machine by Carey Wallace
In the early 1800's, a young Italian contessa, Carolina Fantoni, realizes she is going blind shortly before she marries the town's most sought-after bachelor. Her parents don't believe her, nor does her fiancé. The only one who understands is the eccentric local inventor and her longtime companion, Turri. When her eyesight dims forever, Carolina can no longer see her beloved lake or the rich hues of her own dresses. But as darkness erases her world, she discovers one place she can still see – in her dreams. Carolina creates a vivid dreaming life, in which she can not only see, but also fly, exploring lands she had never known. Desperate to communicate with Carolina, Turri invents a peculiar machine for her: the world's first typewriter. His gift ignites a passionate love affair that will change both of their lives forever. Based on the true story of a nineteenth-century inventor and his innovative contraption, The Blind Contessa's New Machine is an enchanting confection of love and the triumph of the imagination.
(Disabled main character)
A Thousand Splendid Suns by Khaled Hosseini
Born a generation apart and with very different ideas about love and family, Mariam and Laila are two women brought jarringly together by war, by loss and by fate. As they endure the ever escalating dangers around them—in their home as well as in the streets of Kabul—they come to form a bond that makes them both sisters and mother-daughter to each other, and that will ultimately alter the course not just of their own lives but of the next generation.
(Own voices, POC characters)
The Road to Memphis by Mildred D. Taylor
As America hovers on the brink of World War II, Cassie Logan fights a battle closer to home–the battle of black against white.
The third book in the powerfully written Logan family saga finds the 17-year-old Cassie Logan dreaming of college and law school. But no amount of schooling can prepare her for the violent explosion that takes place when her friend Moe lashes out at his white tormenters–an action unheard of in Mississippi. Moe will be in even greater danger if he stays in town, so it is up to Cassie, her brother, and their friends to accompany Moe on the road to Memphis–and to safety.
(Own voices, POC characters)
The Kite Runner by Khaled Hosseini 
Amir is the son of a wealthy Kabul merchant, a member of the ruling caste of Pashtuns. Hassan, his servant and constant companion, is a Hazara, a despised and impoverished caste. Their uncommon bond is torn by Amir's choice to abandon his friend amidst the increasing ethnic, religious, and political tensions of the dying years of the Afghan monarchy, wrenching them far apart. But so strong is the bond between the two boys that Amir journeys back to a distant world, to try to right past wrongs against the only true friend he ever had.
The unforgettable, heartbreaking story of the unlikely friendship between a wealthy boy and the son of his father's servant, The Kite Runner is a beautifully crafted novel set in a country that is in the process of being destroyed. It is about the power of reading, the price of betrayal, and the possibility of redemption; and an exploration of the power of fathers over sons—their love, their sacrifices, their lies.
(Own voices, POC characters)
Beauty Queens by Libba Bray
When a plane crash strands thirteen teen beauty contestants on a mysterious island, they struggle to survive, to get along with one another, to combat the island's other diabolical occupants, and to learn their dance numbers in case they are rescued in time for the competition.
(LGBTQIA, Feminism)