Isis's picks:
The Picture of Dorian Gray by Oscar Wilde
This book was amazing. It was my first Oscar Wilde book and he did not disappoint. Last year, my mom gave me a beautiful purple Barnes & Noble edition and I'm glad I decided to pick it up this year. Before I even picked up the book I had recurring dreams about Dorian Gray, which was pretty interesting. The witty characters made for a fascinating story. 
Eating Animals by Jonathan Safran Foer
I read this book for my Philosophy of Food class and I devoured it. (Get it?) This is a nonfiction book about the cruel reality of the meat industry and the treatment animals receive in most company farms. Not only was the book eye-opening and compelling, it was incredibly engaging. The writing style was similar to that of a contemporary novel, which was refreshing. 
We Are the Ants by Shaun David Hutchinson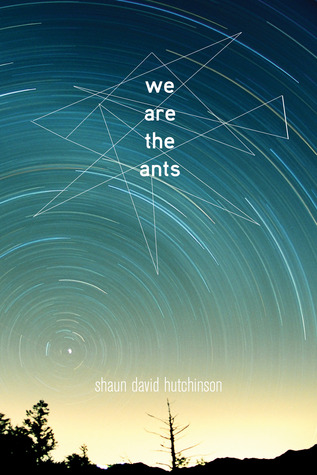 This was one of those thought-provoking books that leave you with more questions than answers. I'm still not sure what the hell even happened in the book, but I have many theories. I adored the characters, friendships, families, and the writing style in this book. It was frustrating at times, but it felt realistic. I plan on reading everything else by the author. 
St. Clair (Gives Light #3) by Rose Christo
This is the third book in a long-ish series. I have to admit, I didn't love the final book (though I'm not sure the series is over). But this third book was perfection. I adored every character, every storyline, every twist, every turn. I wanted this book to be a thousand pages long. Actually, I recommend reading this series as a trilogy and stopping here. It's such a sweet, heartwarming m/m love story that talks about heritage, tradition, and perseverance. 
In Perfect Light by Benjamin Alire Saenz
I really don't know what to say about this one. Saenz is, of course, the best author in the world (to me, 'cause I'm biased). And I think this is one of the best works of fiction out there. I haven't heard a single person talk about this book, which is disappointing. I loved the honest, raw pain in every page, the heartbreaking characters, the beautiful family ties, and that hopeful ending that gave me the biggest smile. This is one of my top favorite books of all time. It is stunning. 
Never Let Me Go by Kazuo Ishiguro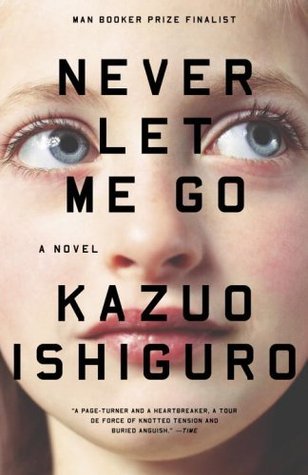 I read this book for a Lit class in college. The class sucked, but this book didn't. It's set in a dystopian world although it appears ordinary at first glance. Again, the characters were my favorite part of this book. The close relationship between the three main characters was fascinating. I loved watching them grow and evolve separately and together. I hated everything that happened to them. I didn't realize how attached I'd been to them until I put the book down and could not stop thinking about it. I had such a terrible book hangover afterwards. It just stuck with me. 
Nicole's picks:
Faery Tale: One Woman's Search for Enchantment in a Modern World by Signe Pike
I only read this book for a little research on Faeries since Isis and my book involves them, and I was really surprised to like it so much. It was really interesting, and I loved reading it. Before this book I was struggling to finish any book, and it kind of cured my reading slump.
The Secret Life of Bees by Sue Monk Kidd 
I read this during our summer read-a-thon, and I read it within one day. I was surprised I liked this book so much, especially since I thought that the first half of the book was kind of boring. But I loved all the female relationships, and I loved May the most even if she did make me cry.
Dragonbreath: Lair of the Bat Monster (Dragonbreath #4) by Ursula Vernon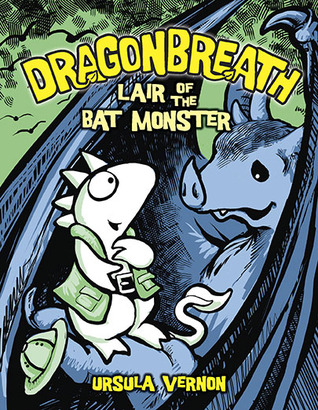 I don't think this should come as a surprise to anyone since I feel like I've talked talked about this series so much this year. This one was my favorite out of the six I've read, and I think that's all I need to say about this one.
The Outliers by Kimberly McCreight
This book completely swept my off my feet. I don't typically read thrillers, so maybe I'm just easily impressed, but I was completely enthralled in every page. Wylie is one of my new favorite characters.
Vampire Academy by Richelle Mead
I did not expect to like this book at all, but I still picked it up since I heard so much about it. I remained critical throughout it, and ended up liking it despite all that. I thought it was creative and fun, and I can't wait to continue the series.
Magnus Chase and the Gods of Asgard: The Sword of Summer by Rick Riordan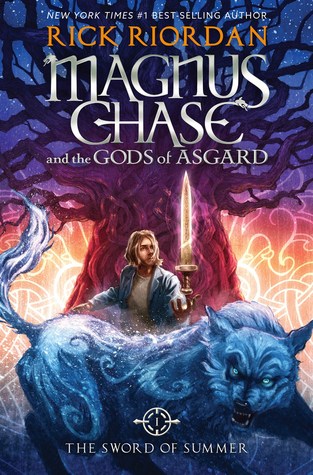 This was such a fun read. I loved Magnus, and all of the other characters. There is actually a deaf character in this, and I don't think I've read about a deaf character. Especially not in fantasy. I also enjoyed learning about Norse mythology.