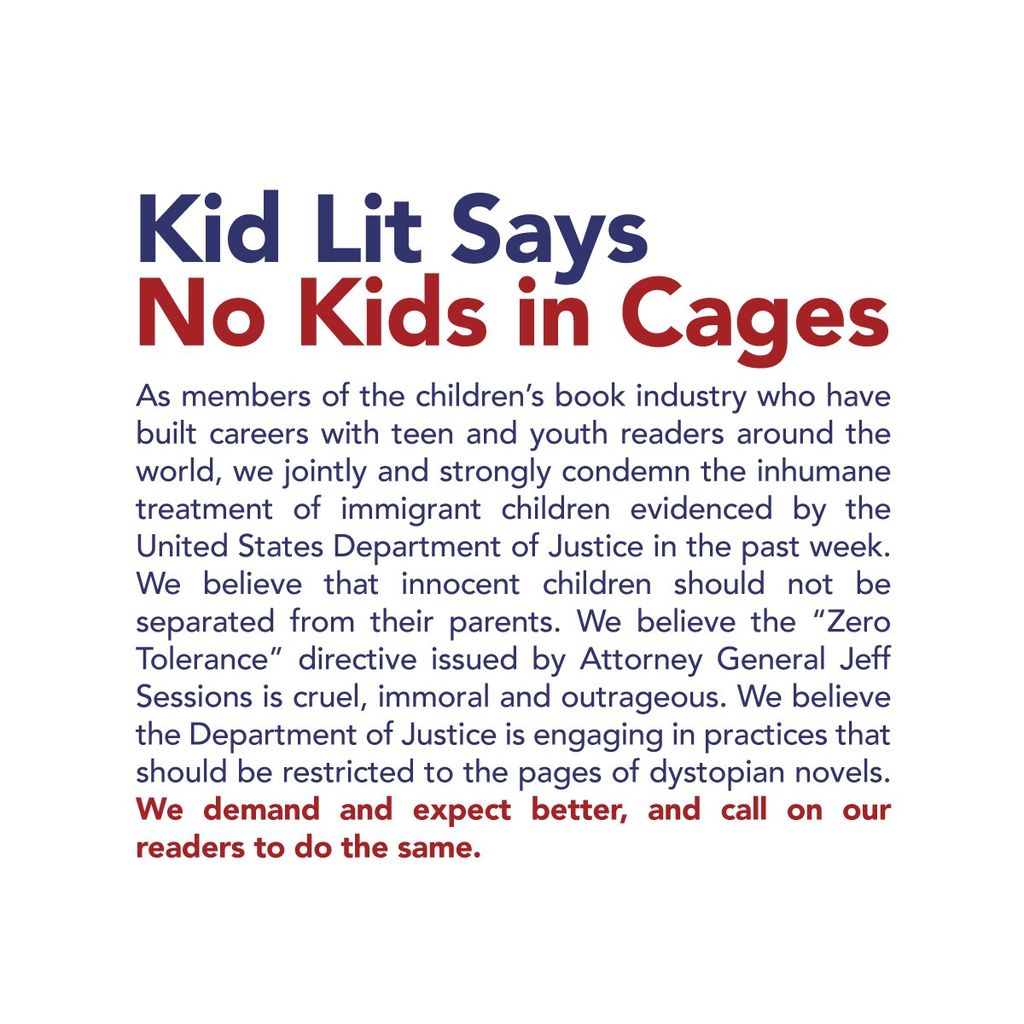 In case you haven't heard the news in the past couple of days, children of immigrants seeking asylum in the United States are being ripped away from their parents, and being put into cages. Up to twenty kids are in each cage with some as young as 18 months. These facilities are not able to care for these kids, and some are started to attempt suicide. 
Comments have been made that make it clear that it is unlikely that these families will ever see their kids again. And why is this happening? Trump wants to build his wall. He is essentially holding these kids ransom to get money.
The situation is a intricate with so many more details.  I urge you to look into it if you haven't already.
But a bunch of authors have started a fundraiser to raise money to help these people. Money will go towards things like legal fees and translators. Here is the link. 
If you can't afford to donate, here is a link to sign on that you agree this shouldn't be happening. Another thing to that you can do to help is to call your senator and let them know your opinions. This puts pressure on them to act especially if they are up for reelection this November. You can find out how to do that here.
There is talk that Trump will soon be signing legislation, but with his track record, I wouldn't trust it. So don't let that stop you from doing something if you can. This post is something small, and probably all over the place, but it still helps me not feel so helpless in this situation.